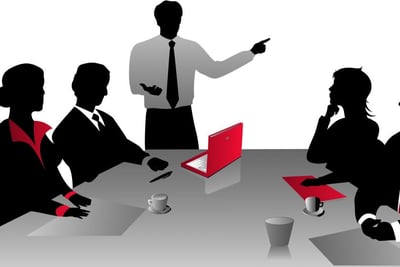 AIA Accredited Architectural Presentations
As one of the industry leaders in stone veneer, Quality Stone Veneer, Inc. is constantly seeking new ways to innovate our product, as well as ways to better meet the needs of our customers. Our patented variety of styles and colors provide the highest degree of realism in all of our products and allows us to make any customer's vision a reality.
As a way to introduce the company and our product, Quality Stone Veneer offers an AIA accredited "Lunch and Learn" presentation. The presentation is about an hour in length and provides basic information on stone veneer in general as well as some details about our company and what we do.
Our Presentation includes the following topics: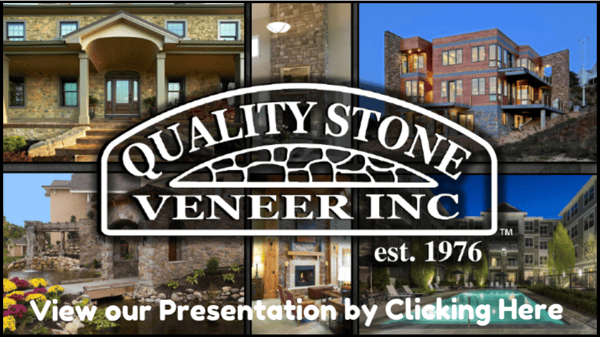 What is Stone Veneer?


What is Stone Vener made of?

How is Stone Veneer made?

Standard Styles and Colors.

Waterproofing and underlayment.

Stone Veneer Customization.

Panelized Stone Veneer.

Installation of Stone Veneer per MVMA guidelines.
The presentation also includes lunch for all participants, provided by Quality Stone Veneer. Upon completion of the presentation, participants will recieve an AIA credit and a certificate for completion of a continuing education course. At Quality Stone Veneer, providing the highest quality product while building relationships with our customers is our mission and we find this as a great way to accomplish this.


If you are an Architect, you can download our Architectural Resource Guide by Clicking the button below and entering a Password. If you are an Architect and you do not have the password, please email info@qualitystoneveneer.com to recieve one.
Quality Stone Veneer would be happy to schedule a visit to your company and conduct a presentation at a date and time of your choosing. If interested in a Quality Stone Veneer Lunch and Learn Presentation, please fill out the form below and submit. Once you have submitted the form, an employee from our Marketing Department will be contacting you to set up the presentation.
Architectural Presentation Sign Up