INTRODUCING:
The Clip System
AN EVOLUTION OF MECHANICALLY FASTENED STONE VENEER WITH BUILT-IN DRAINAGE.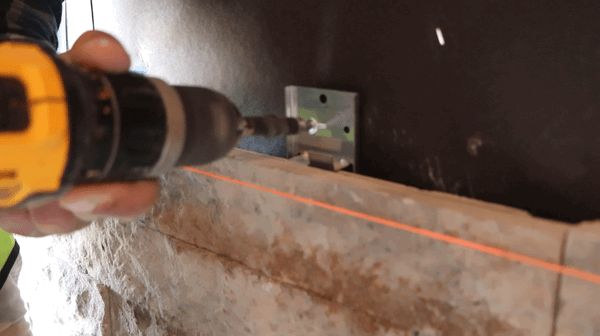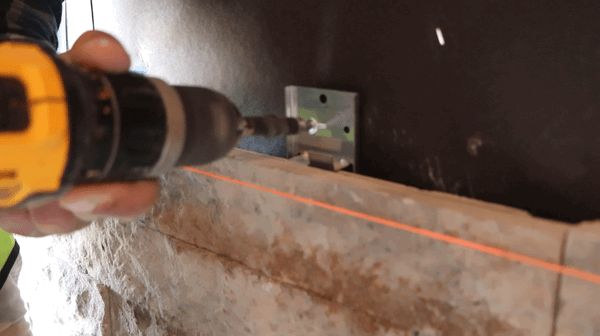 BUILT-IN DRAINAGE PLANE
A ¼" air space between the wall and the stone provides a built-in drainage for moisture management.
PRESET STONE VENEER
Lambris™ Stone, Brick, and Block styles seamlessly join together, eliminating guesswork in laying.
CLIP & SCREW APPLICATION
Galvanized Clip and Screw application eliminates the necessity for traditional, heavy mortar and wire lath installations.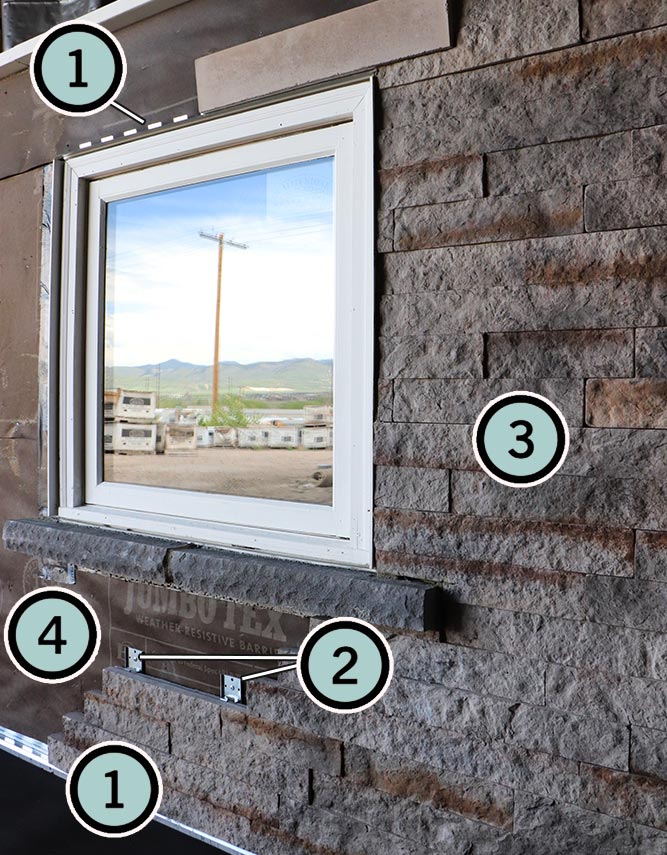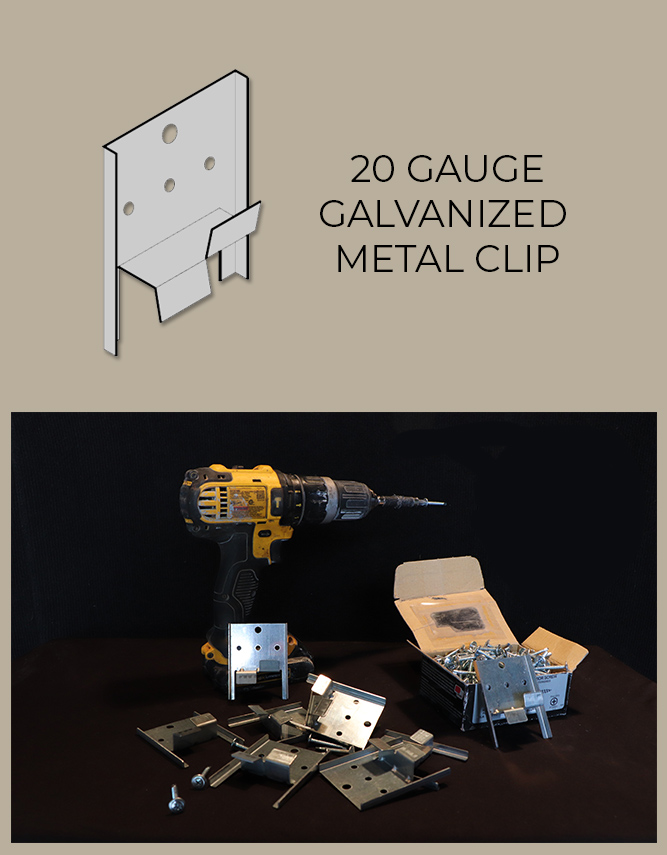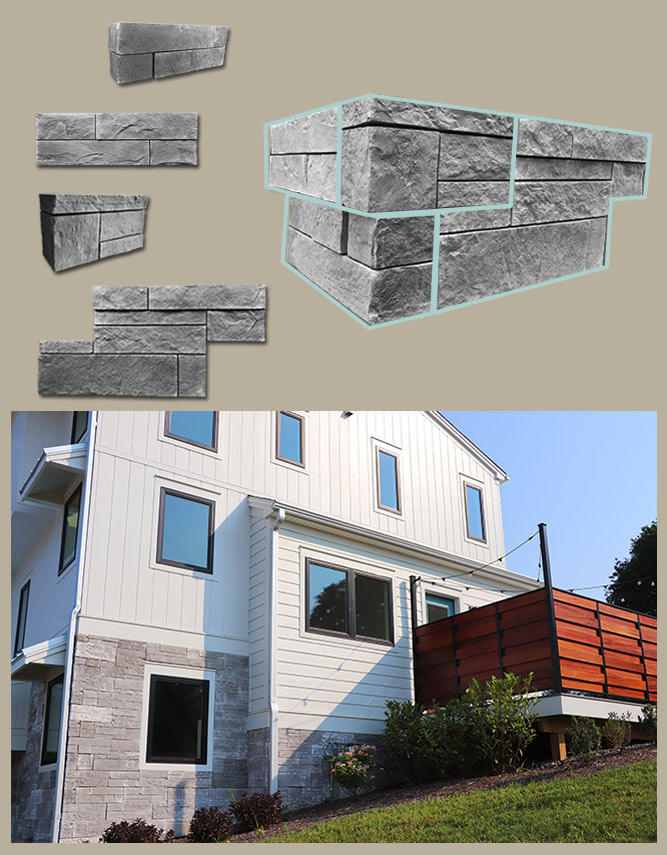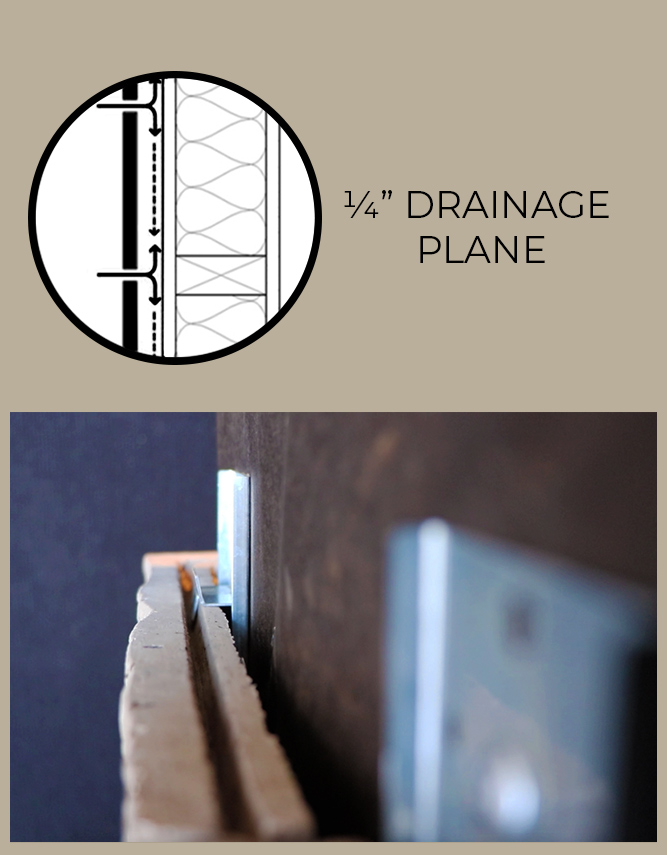 Watch Video
See a brief introduction to the Clip System, the corresponding Lambris

product line and the solutions within.
Built-in Drainage
Manages moisture through drainage, allowing the structure to breathe with a drainage plane that is free and clear.
Fewer Weather Limitations
Can be installed in conditions sub 40° F where a mortar and wire application requires heating and tenting.
Less Weight
Up to 10 lbs per square foot less in weight installed than a mortared application, and requires no structural cement.
Reduction on Materials
Eliminates the need for most cement, wire lath, drain mats, and casing beads.
Time Savings
A considerable amount of time can be saved on installation and finishing.
Controlled Pattern
Preset stone with varying shapes and an off-setting pattern provide a control over the install, eliminating any guesswork in laying.
Profile Combinations
Lambris styles can be combined to create a building diverse in masonry type and color.
Easier Remodels
Remodel and transform an existing project more easily and more cost effectively.
Versatility
Ability to direct apply the stone with mortar and wire lath when required, such as in transitioning stone down onto a concrete foundation.
How to Get Started
1. Request a Quote
Submit your contact information on the right.
2. Create a Service Plan
We'll build a plan alongside you to conceptualize your project's vision from estimation through final completion.
3. Dream to Reality
With your vision finalized, our expert installation team will bring your dream to reality. Material only packages are also available.
LAMBRIS STONE STYLES
QSV's Lambris™ (Lahm-BREE) products include the unique Clip System groove to accept the Clip & Screw. With many interchangeable colors and styles, the possibilities are near endless.
Our Story
Learn more about the history of Quality Stone Veneer, Inc., our core values, and the innovation behind the brand.