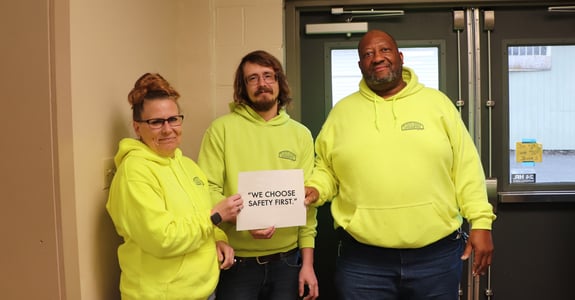 "We Choose Safety First."
Not Just a Slogan.
"We Choose Safety First" is not just a slogan; we live it everyday. We pride ourselves on our longstanding reputation as a safety-minded organization. Internally, all meetings begin with a monthly safety slogan. Employees are encouraged to participate in sharing thoughts on safety for an entry into a monthly Safety Incentive Drawing. Field managers are OSHA Certified, holding tool box talks with our installation team in the field regularly.
Below are the steps Quality Stone Veneer, Inc. has taken in order to promote and keep safety on the minds of our employees.
Recent Awards In Safety
Encova 2022 Safety Recognition Award

Wednesday, January 4, 2023

Quality Stone Veneer, Inc. is a proud recipient of Encova Insurance's Safety Recognition Award for 2022.
On December 21st, Encova visited Quality Stone Veneer locations to conduct a routine Safety and Loss Control visit. The purpose of their visit was to provide the Safety and Loss Control service for our organization, from which they've presented the Encova 2022 Safety Recognition Award.
Encova's Safety recognition award is given to insureds who demonstrate a positive safety culture, outstanding workers compensation program performance, and commitment by managers to reduce the overall cost of risk.
We look forward to a great start to the 2023 year, in a continued commitment to prioritize Safety for our employees and subcontractors alike, from our manufacturing plants and offices, to the jobsite.
Thank you to all for continuing to choose safety first.
"We commend everyone's hard work this year, and congratulations again on the achievement! It is certainly well deserved."
- Encova
QSV RECEIVES THE 2022 INSURANCE SAFETY RECOGNITION AWARD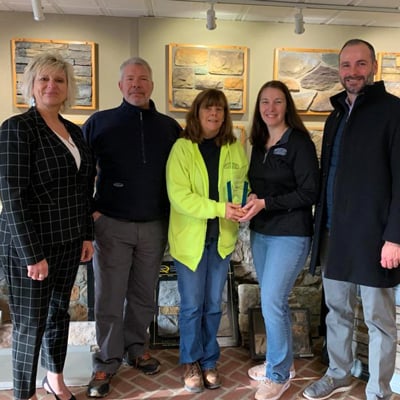 Company Safety Training
Mandatory Training Provided to Our Employees:
Lock Out/Tag Out

Hazard Communication

Forklift

Rough Terrain Forklift

Power Tool/Hand Tool Safety

General Electrical Training

Globally Harmonized System (GHS)

Safety Data Sheet (SDS)

QSV Policies and procedures

Scaffolding Training
Fall Arrest System

Ladder Safety

OSHA 30 and 10 for General Industry

Construction-Installers required OSHA 10

Field Managers/Foreman required OSHA 30

Hearing Conservation

Aerial Lift Training

CPR/First Aid/AED

Company Installer Training for Jobsite Safety

Accident Prevention

Fire Prevention

Become a Subcontractor
Interested in becoming an installer for Quality Stone Veneer?
Employees
Our Most Valuable Asset
We consider our employees to be our most valuable asset. A renewed focus has been placed on safety by Quality Stone Veneer, Inc. We feel we need to train our employees and provide the necessary tools to keep them safe. Quality Stone Veneer, Inc. encourages all employees to assess all situations, looking for the safest, most practical method to complete the task at hand.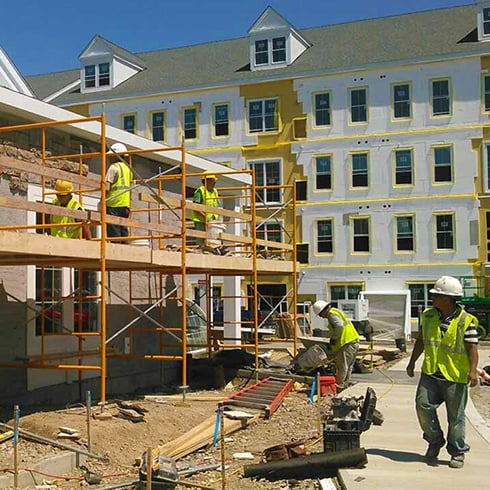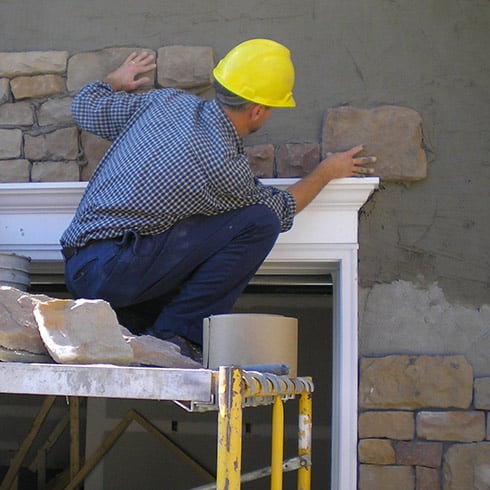 Our Safety and Health Program has been prepared to educate our employees on how to complete their job safely. We have developed incentives to reward our employees for practicing safety while on the job or even at home.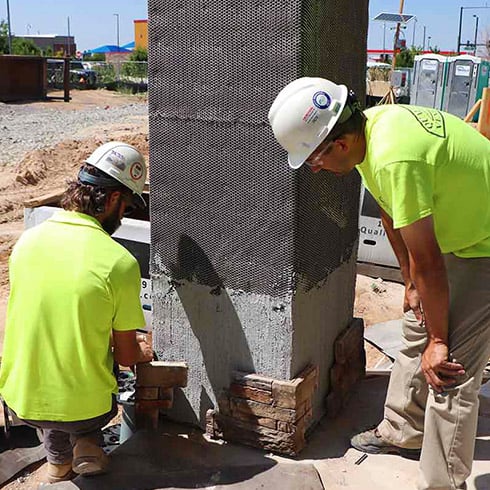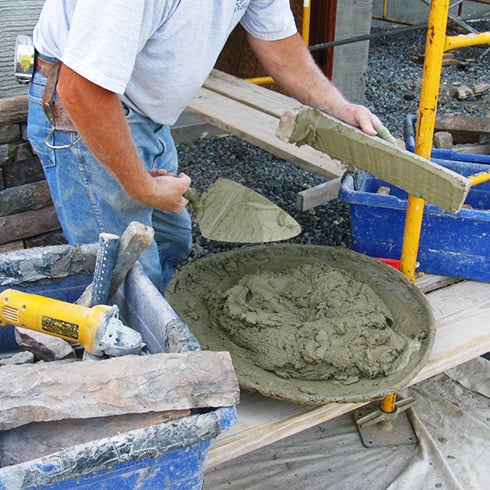 "We Choose Safety First."
"Elegimos ls seguridad ante todo."
Quality Stone Veneer has taken this attitude and these steps to commit to and promote safety, resulting in a safer work environment for our employees to work and grow.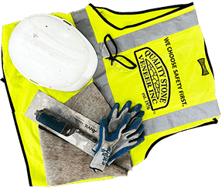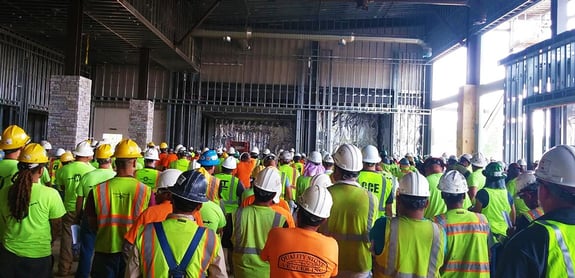 "Safety, Quality Product, Installation Expertise & Customer Service"
- The Cornerstones of Quality Stone Veneer, Inc.