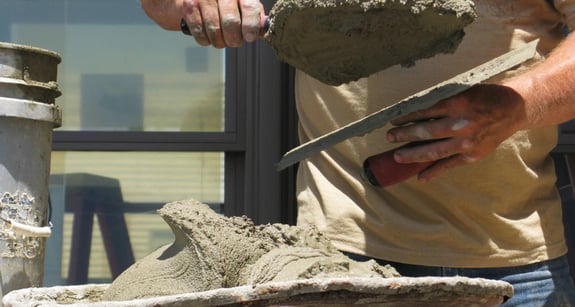 47 Years of Installation
One Manufacturer. One Installer. One Source of Accountability.
For Nearly 50 Years,
Quality Stone Veneer, Inc. has specialized in stone and precast installation on projects large and small. In fact, QSV started out as an installation company even before our first stone was cast. Today, we supply and install our products on large commercial projects, multi-building apartment complexes, intricately detailed custom homes, mall and retail spaces, hotels, schedule-driven production homes, remodels, fireplaces, and everything in-between.
Single Source Accountability
We provide a single source of accountability for our customers, offering a full turnkey solution for all projects, under one name. Our turnkey packages include your project's material estimation, code focused expertise and consulting, product manufacturing, material procurement and shipment, installation and project management, clean up, and customer service.
"We Choose Safety First."
Results Driven, Safety Minded.
Our field management and installation teams are detail focused, provide a direct channel of communication to the customer, and ensure projects are completed safely and on time.
Unique to the building industry in 2023, Quality Stone Veneer remains family owned and operated, solely focused on both the manufacturing and installation of stone veneer.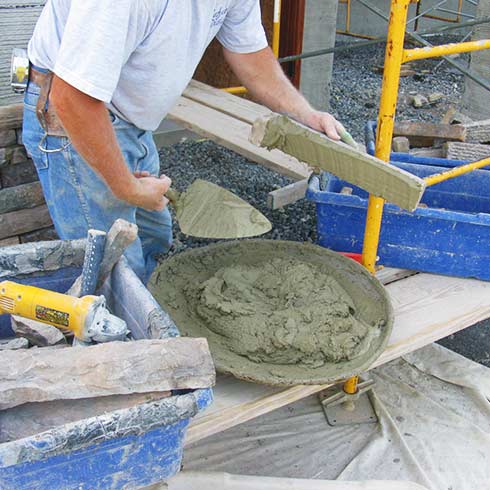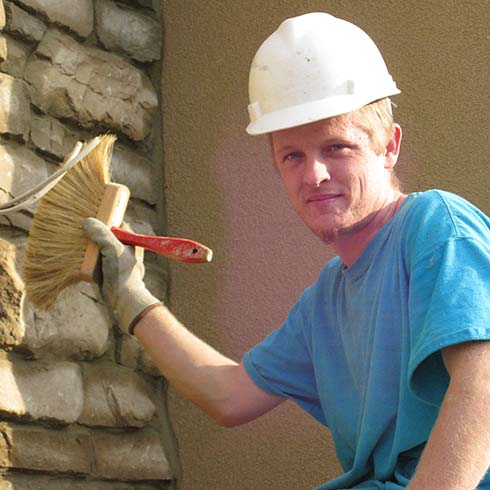 Advantages
Single source of accountability from project estimation to final installation
Manufacturer to consumer direct pricing
All installations are performed to exceed code under the National Concrete Masonry Association's installation guidelines
Field manager assigned to every project for one channel of communication
Long-standing positive track record in Safety
Innovative proprietary products that drive project value and longevity
47 years of stone veneer installation experience
50 year product and 1 year installation limited warranty's
TOUCH
Safety
Safety
"We Choose Safety First" is not just a slogan; we live it everyday. We pride ourselves on our longstanding reputation as a safety-minded organization. Internally, all meetings begin with a monthly safety slogan. Employees are encouraged to participate in sharing thoughts on safety for an entry into a monthly Safety Incentive Drawing. Field managers are OSHA Certified, holding tool box talks with our installation team in the field regularly.
TOUCH
Quality Product
Quality Product
QSV is constantly striving to provide a quality product and intricately detailed installation. Our approach to developing products is unique to the industry, hand crafting the fine detail of stone as it's found in nature. Our own processes and innovations have been developed over the 47 years we've been in business, consistently refining and building on our previous endeavors. We seek to approach each project with commitment, diligence, and attention to detail.
TOUCH
Installation Expertise
Installation Expertise
We understand designing, sourcing and installing stone veneer isn't easy, and strict project deadlines and budgets make it difficult to manage the process on your own. QSV is a turnkey company, meaning we handle both the manufacturing and installation of our own product. From estimation through project completion, QSV ensures your project is done beautifully, correctly, and on time.
TOUCH
Customer Service
Customer Service
We have defined our company's purpose as to "Serve Customers and Coworkers Equally." It is of great importance we maintain the highest level of customer service to all, both internal and external. Our local representatives work hand in hand with our customers, a personalized approach to bring their vision from Dream to Reality. We strive to build relationships with compassion and respect, in our administrative operations to the jobsite.
"I wanted to give a huge shoutout to the crew you had on your project. These guys are the definition of work ethic. They worked non stop sun up to sun down daily to get our project completed. I wanted you to know they were here until 8:30 on Saturday evening to wrap it up for our big celebration party on Sunday. The work is done to perfection, and they left things organized and clean everyday when leaving. Please let them know our appreciation for an AWESOME effort!"