ONE MANUFACTURER. ONE INSTALLER. ONE SOURCE OF ACCOUNTABILITY.
Serving builders, suppliers, homeowners and architects with a unique blend of exceptional manufactured stone and masterful installation since 1976.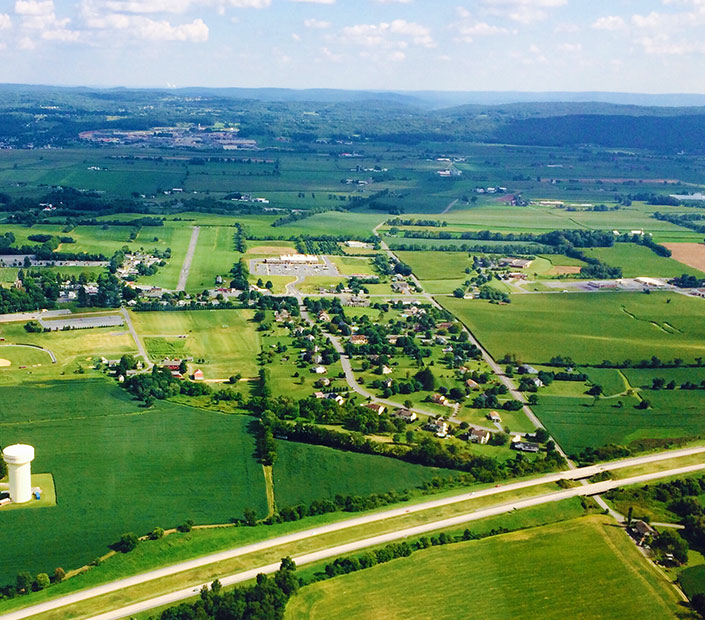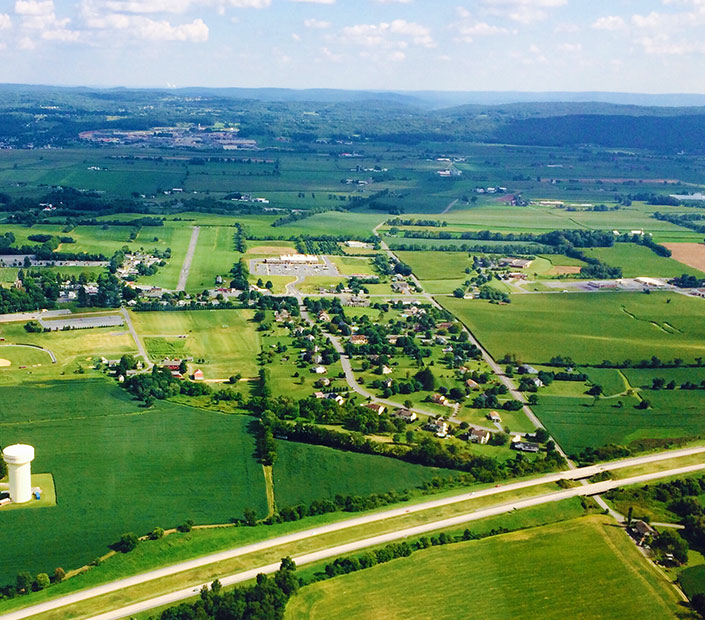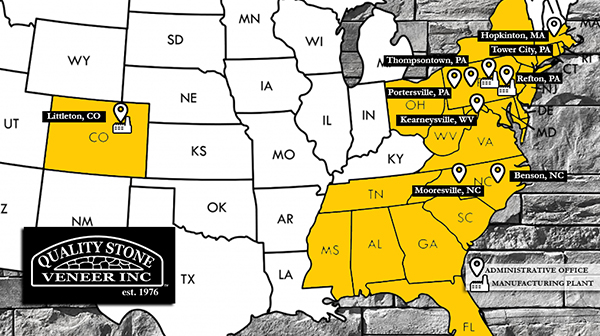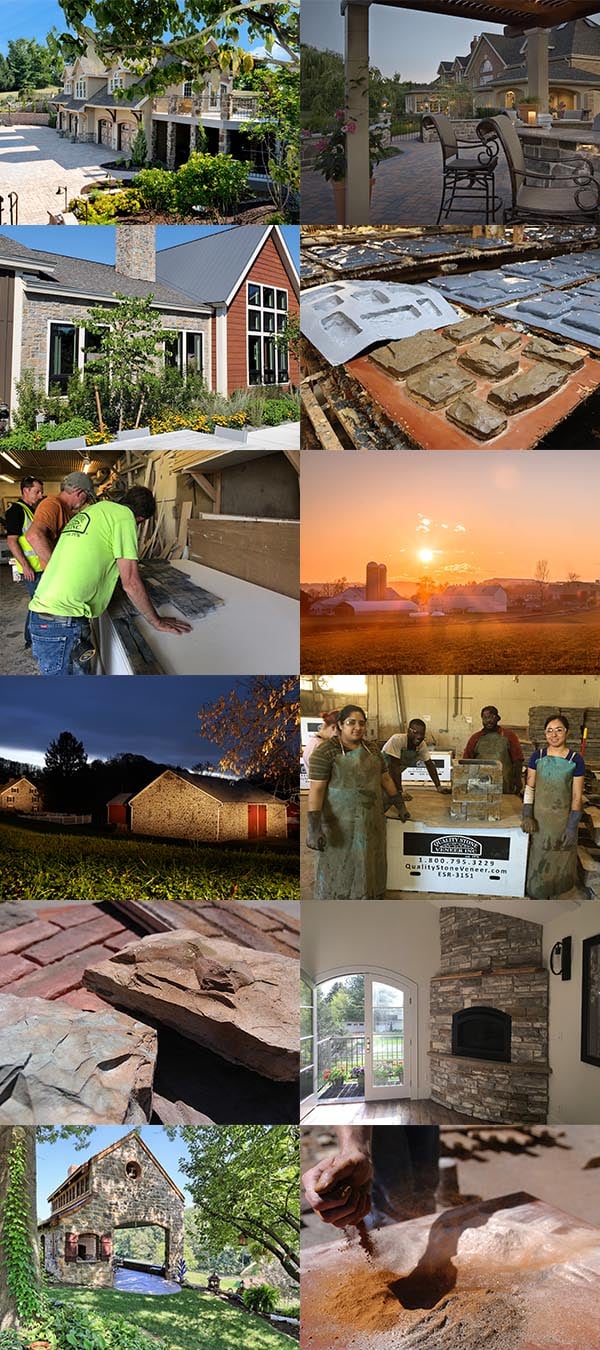 Our Story
Quality Stone Veneer has been a family owned and operated business since the very first stone was cast in the late 70s.
The year is 1976 in the heart of the green rolling hills of Pennsylvania's southeastern countryside. An inspired young laborer installing lap siding on residential homes notices a developing trend in the use of a then new building material, manufactured stone siding. This stone siding that caught his eye was more broken up shards of concrete than it was a product replicating a natural stone. In a monumental moment of curiosity, he began to question, "How could we do this better?"
This simple question turned into obsession; one that evolved over the years to follow. With a passion for innovation, and an unrelenting persistence through trial and error, he began to perfect a new method to hand cast and replicate the intricacy and fine detail of natural stone as it's found in nature.
Through collection of rocks while out on hikes, a deep library of natural stone for casting began to take shape, a practice our team can't help but do to this day when stumbling across a unique piece to add to the collection.
With our own manufacturing and innovations perfected, QSV grew organically in the following years to becoming a full-service turnkey company, an end-to-end solution for stone veneer and precast installation on dream homes, churches, universities, hotels, apartments, retail locations and everything in-between.
Today, QSV proudly services the eastern half of the US from the New England states down through Florida, as well as has a location in Colorado. Here in 2021 we remain family owned and operated with over 500 years of combined experience in the stone veneer industry standing behind our leadership team.
Rooted within our name, the core values our company was built on from the beginning have never changed:
Quality. Sustainability. Value. Innovation.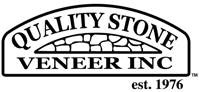 Quality Product
QSV is constantly striving to provide a quality product and intricately detailed installation. Our approach to developing products is unique to the industry, hand crafting the fine detail of stone as it's found in nature. Our own processes and innovations have been developed over the 45 years we've been in business, consistently refining and building on our previous endeavors. We seek to approach each project with commitment, diligence, and attention to detail.
Installation Expertise
We understand designing, sourcing and installing stone veneer isn't easy, and strict project deadlines and budgets make it difficult to manage the process on your own. QSV is a turnkey company, meaning we handle both the manufacturing and installation of our own product. From estimation through project completion, QSV ensures your project is done beautifully, correctly, and on time.
Customer Service
We have defined our company's purpose as to "Serve Customers and Coworkers Equally." It is of great importance we maintain the highest level of customer service to all, both internal and external. Our local representatives work hand in hand with our customers, a personalized approach to bring their vision from Dream to Reality. We strive to build relationships with compassion and respect, in our administrative operations to the jobsite.
Watch Video
Bringing Dreams to Reality Since 1976.
Company Timeline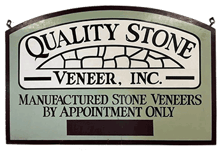 1976 – Founded the Company
The name Quality Stone Veneer, Inc. is coined. Our owner begins collecting rocks in the woods while backpacking.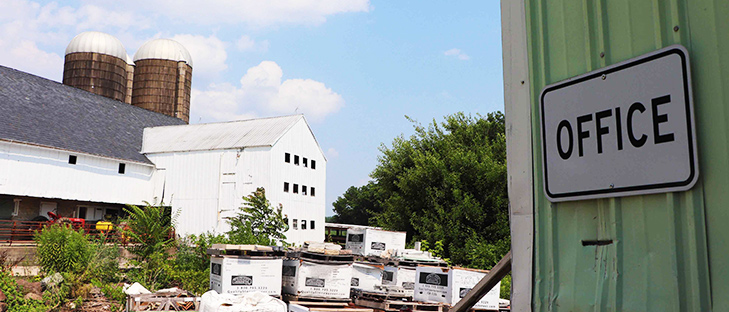 1988 – Long Lane, PA Plant
The first manufacturing plant opens in Long Lane, Pennsylvania where many first products were tested and designed. Long Lane remains our R&D Headquarters today.
1995 – Refton, PA Plant
Refton, PA plant opens across the street from our administrative headquarters.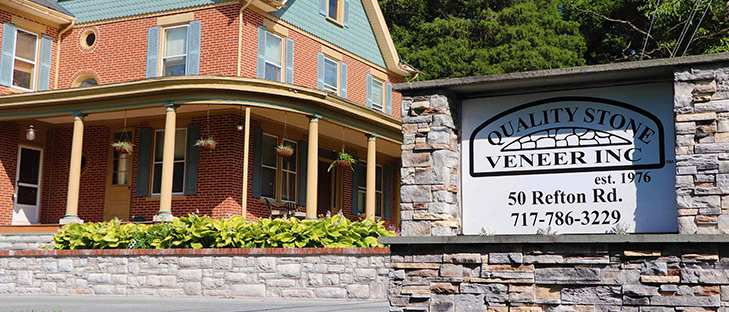 1998 – Hopkinton, MA Office
Hopkinton, MA office opens and QSV begins partnerships with customers in New England.
2003 – Tower City, PA Plant
Tower City, PA Plant opens adding 10,000 square feet of warehouse space and manufacturing capacity.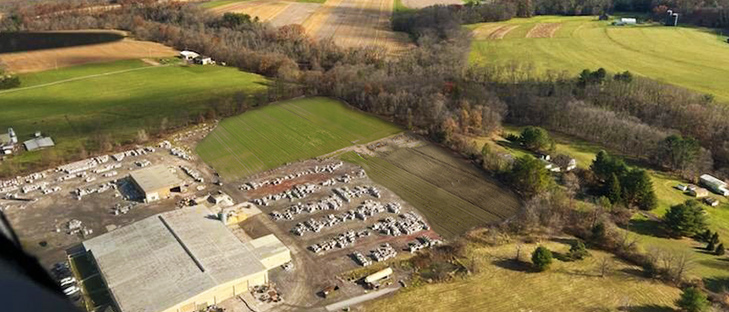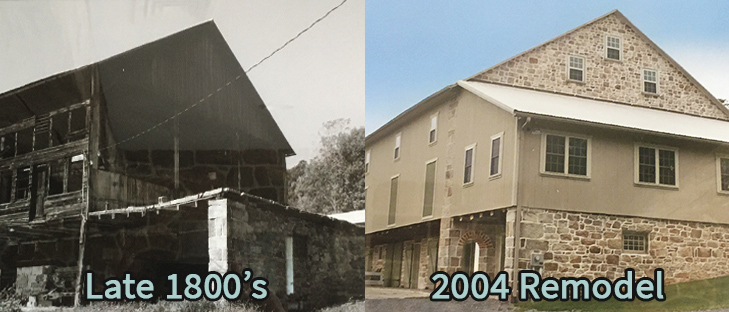 2004 – Thompsontown, PA Office
QSV purchases and remodels an 1800's barn in Thompsontown, PA and a new office location is born.
2006 – Benson, NC Plant
Benson, NC Plant opens allowing more capacity for partnerships in the south eastern US.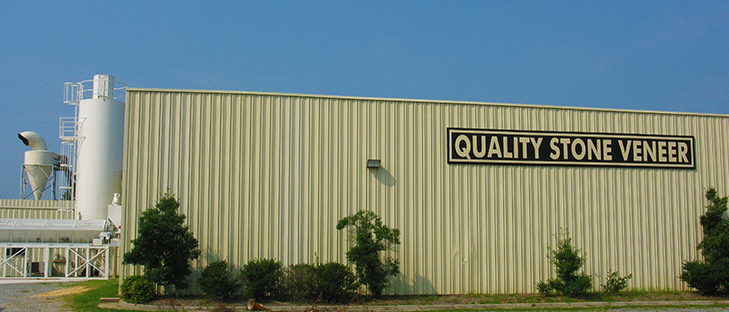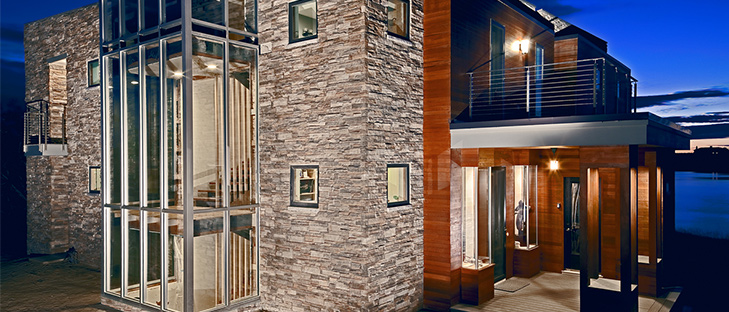 2007 – Breakthrough Product Innovation
Ledgestone is designed, the first panelized stone veneer style to be created. Without stones having to be installed one by one, a modern ledgestone look could be more-easily achieved, in less time.
2008 – Preset Drystack
The initial ideas and drawings for Preset Drystack come to fruition. The product begins to be developed in R&D.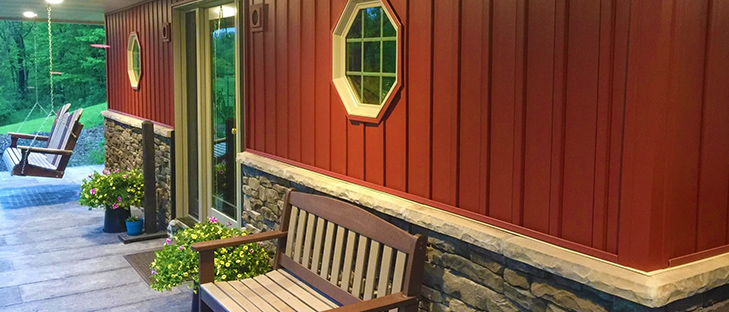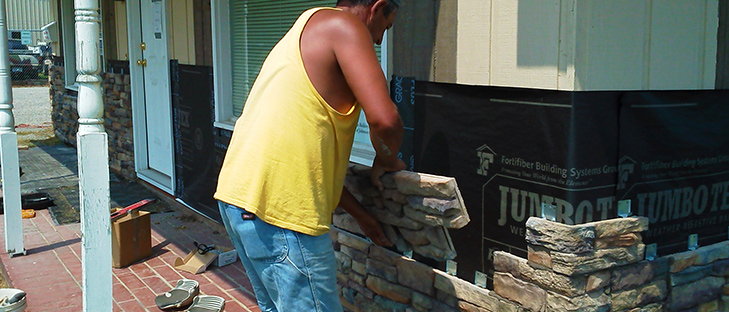 2010 – Clip System™ Inception
QSV begins to see a trend in projects specifying the requirement for drain mat, an additional underlayment product designed to create an airspace between the wall and stone. This added cost to stone installations.
What can we do to create a drainage space between our product and the wall system, without adding the additional cost of a drain mat? How can we better separate the wall and the stone product itself to protect a project's longevity?
The Quality Stone Veneer Patented Clip System™ application method is invented and undergoes its first stages of development.
2010 – Sheetz®
QSV begins its partnership with Sheetz® convenience stores using Preset Drystack, the first version of Drystack Lambris, on their stores. Preset Drystack in the color Powder Ridge is installed first on one of their West Virginia locations using traditional mortar and wire lath.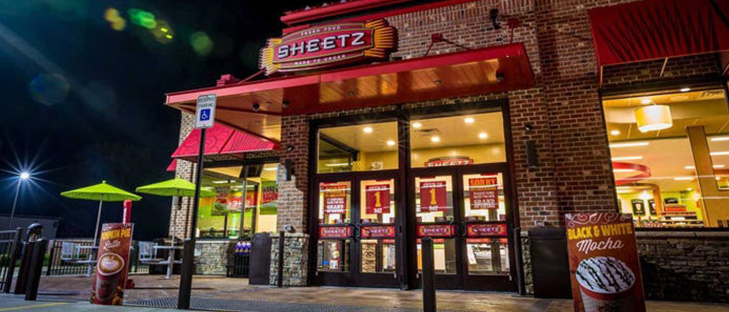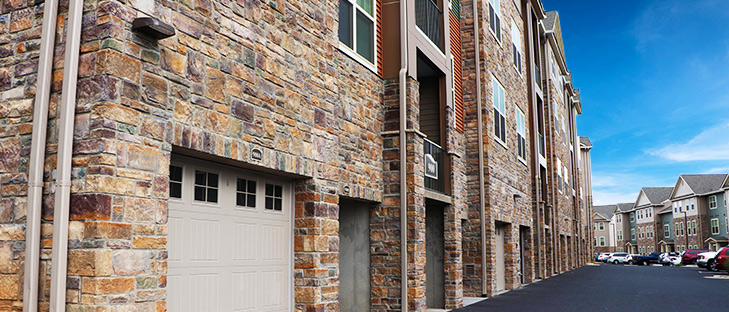 2010 – First Clip System Project
The first Clip System project is completed with our Cobble Clip style, now known as Cobblestone Lambris. A groove in the back of the stone panels did not yet exist with this version of the product. Instead, a groove was meticulously cut into the back of each piece on site to accept the Clips.
2010 – Western Expansion: Colorado
Our Littleton, Colorado location is founded, opening the doors to new opportunities and partnerships in the west.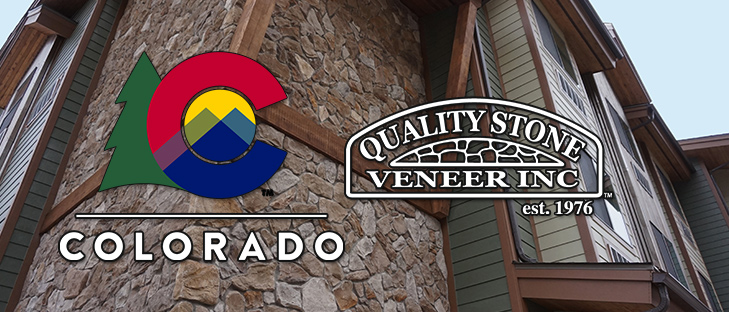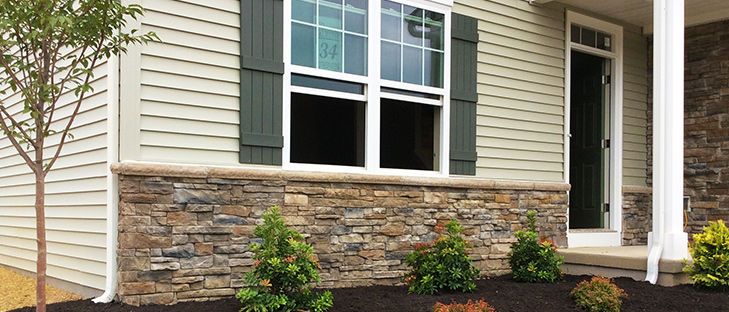 2012 – First Residential Clip System Projects
Cobble Clip and Preset Drystack are installed in New York on our first single family home projects to receive Clip System installations.
2012 – Benson Office - Clip System Install
Installed Preset Drystack, Clip Applied in June of 2012 at the Benson, NC office. In the process, procedures of a Clip install versus a traditional mortar and wire install, or "Direct Application" for these panelized stone styles are developed.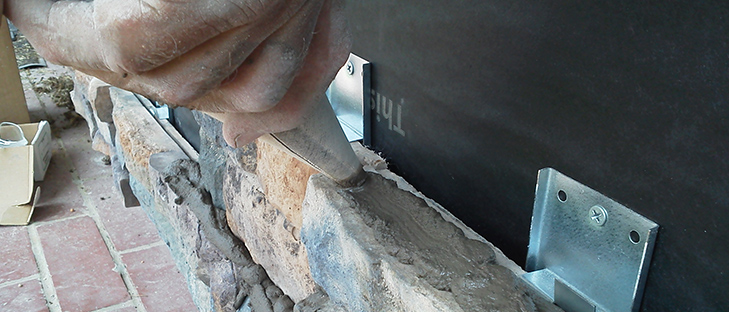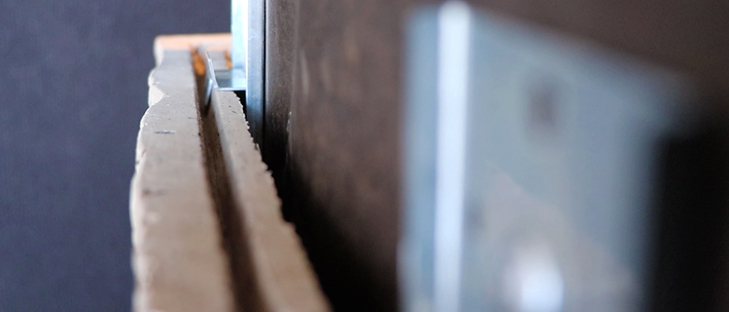 2012 – New Clip System Developments
QSV begins to develop molds that include the Clip System groove behind the stone pieces. This eliminates the necessity to cut the groove manually on site with a masonry saw.
2013 – New Clip System Install
A Clip System installation is completed with the new Preset Drystack molds, today know as the style Drystack Lambris. Installation time is significantly cut down, no longer requiring the extra step of cutting a groove in the back of each stone panel before it is mechanically fastened to the wall.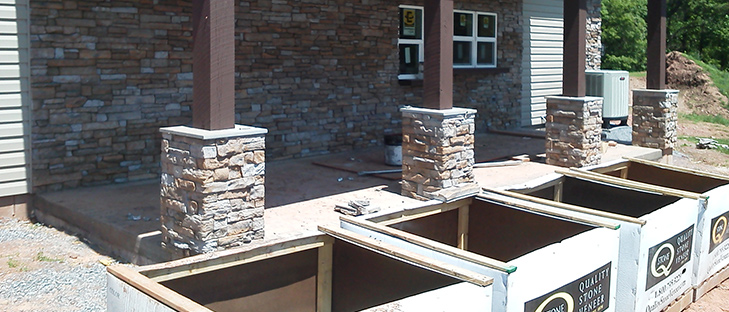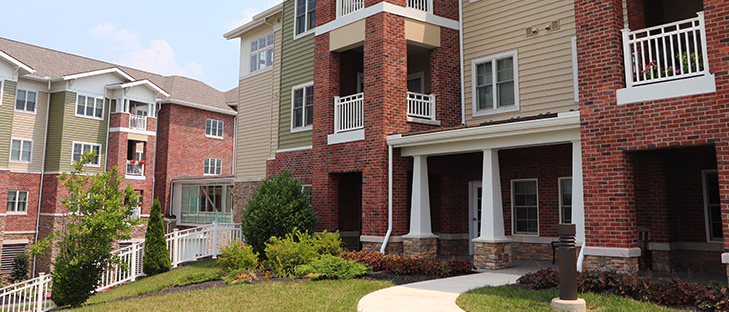 2013 – Historic Brick
Historic Brick, the first panelized thin brick product is created featuring the same groove in the back of the pieces to accept the Clip. A handcrafted, modular brick finish could now be achieved on projects, without the necessity of the additional structural design a full depth brick requires.
2016 – Foursquare Gospel Church
Historic Brick, Preset Drystack and Siota Block are combined on the Foursquare Gospel Church. This project is one of the first to demonstrate the profile combination capabilities with QSV's Lambris product line.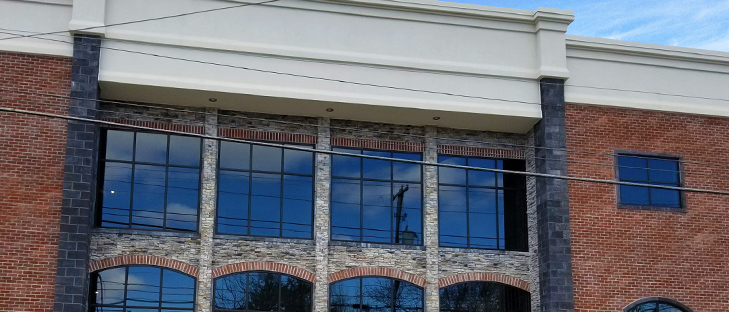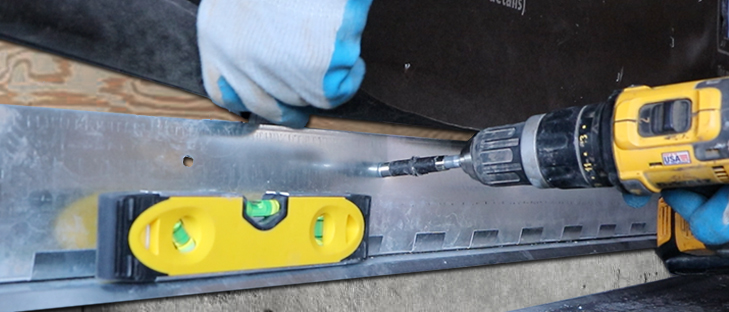 2016 – Clip Starter Strip
In Early 2016, the Clip Starter Strip is developed, a 20 gauge galvanized metal flashing that acts as a weep screed and starting Clip attachment for the first row of stone.
2016 - Big Sky Apartments
In March of 2016, Quality Stone Veneer begins work on Big Sky Apartments in Staunton, VA using the then newly developed Clip Starter Strip. Provence Cobblestone Lambris is installed via the Clip System.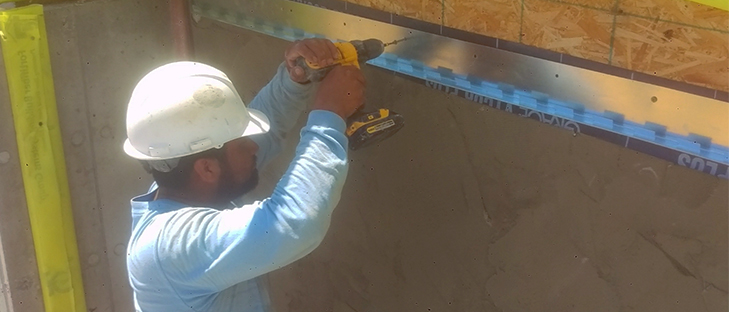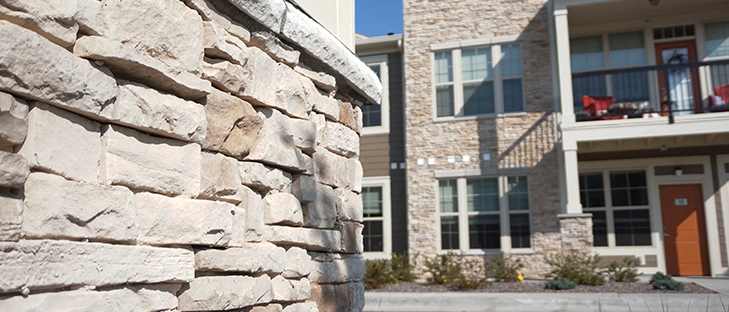 2019 – Springs At Castle Rock
The first Clip System project begins in Castle Rock, CO out of QSV's Littleton office. Coastal Drystack Lambris is installed in a Clip System installation for Continental Properties.
Today
Today, QSV's product line is ever growing with designs ranging from rustic, to utilitarian, to contemporary. New colorways are developed regularly to align with building trends and natural palettes by region. Precast is crafted to compliment projects in fine detail.
We partner with architects, general contractors, masons and homeowners alike to provide innovative solutions in building design. Products are still designed where it all started: Long Lane, PA. All intricately crafted by hand, staying true to our roots, and sacrificing nothing on Quality.
Our vision is simple. - To produce and install the most durable and aesthetic stone veneer product in the world.
Request a Quote
Visit our Request a Quote page to easily request a quote on your project today!