International Drainage Plane Requirements
The 2021 IBC & IRC (International Building Code & International Residential Code) state new requirements for inclusion of a Drainage Plane behind stone veneer systems.

12/8/21
Current IBC & IRC Drainage Plane Requirements for Stone Veneer Systems
The newly updated 2021 versions of the IBC & IRC in regards to exterior cladding underlayment present new requirements for integration of a 3/16" minimum depth drainage plane between the Water Resistive Barrier and Stone Product.
ARTICLE BY QUALITY STONE VENEER, INC.

What do these changes mean?
To put it simply, while installing a stone veneer system in specific regions of the country the International Code Council (ICC) specifies in their international residential and commercial building codes, incorporating an open drainage plane between the wall and the stone product is now a 2021 code requirement. Not only is this practice ICC recommended nationally across the board, it is now stated as a necessity to include nearly nationwide; a requirement designed to protect the durability and longevity of your project and investment. Quality Stone Veneer recommends consulting with your local building official on applicability.
From the Code:
"a space or drainage material not less than 3/16 inch in depth shall be added to the exterior side of the water resistive barrier.

Who is the ICC?
The ICC, or International Code Council, is a foundation that addresses the design and installation of innovative materials that meet or exceed public heath and safety goals. They're dedicated to developing model codes and standards used in the design, build and compliance process to construct safe, sustainable, affordable and resilient structures in the built environment. Their codes have been adopted nationally, across all 50 states. With building codes constantly changing with new requirements added annually, it is essential we educate ourselves on the new information to ensure the highest level of safety, building quality and longevity.
Defining "Code"
It is important to keep in mind, when Code is stated by the IBC or IRC, it is referring directly to the minimum standard required. Whether you're a builder, developer, or owner, we want to follow the very best construction practices to ensure a build lasts a lifetime. – Not just building to a minimum expectation or standard.
What's an open drainage plane? What does it provide?
Picture a ¼" airspace, or gap between the face of the water resistive barrier on the wall (house wrap) and the back of the stone product. This airspace adds breath-ability to the wooden structure, allowing any moisture to roll down the WRB and out the bottom away from the wall. The addition of this open drainage plane provides top-level moisture management in a stone veneer system.
How can this airspace be achieved?
Luckily, Quality Stone Veneer foresaw this eventual, inevitable code requirement, and began the first development of the patented Clip System™ application method and associated Lambris product line back in 2010 when the initial idea underwent it's first stages of design and testing; a now industry leading innovation and ever-growing collection of stone products exclusive to the Quality Stone Veneer brand.
Photo: A side cut view of a Clip System™ Installation over a wood framed structure.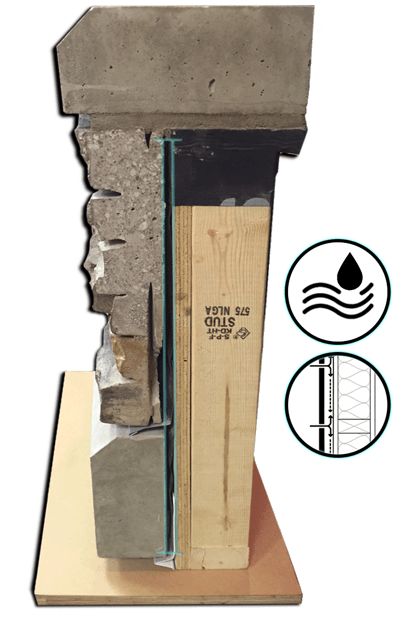 Video: Clip System™ Built-in Drainage Plane
What solutions can QSV provide to not only meet, but exceed these new code requirements?
1. The Quality Stone Veneer Clip System™
Secondary layer 60 Minute WRB and Clip System™ Installation with built-in 1/4" open drainage plane.
In addition to a long list of advantages to the Clip System™:
Its drainage plane is free and clear.
There are fewer penetrations put into the building envelope during installation.
It weighs less than a traditional mortar and wire lath stone system.
It includes 3/8" gapping to dissimilar materials with the use of

E-Z Bead®

or metal casing/drip cap.
Clip System Key Components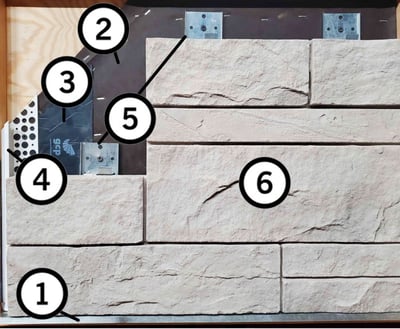 Curious which QSV styles are compatible with the Clip System? Look for the emblem below, or browse by Lambris styles on our website.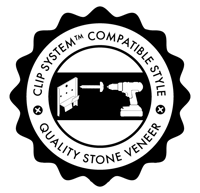 Photo: Installing Cobblestone Lambris via the Clip System.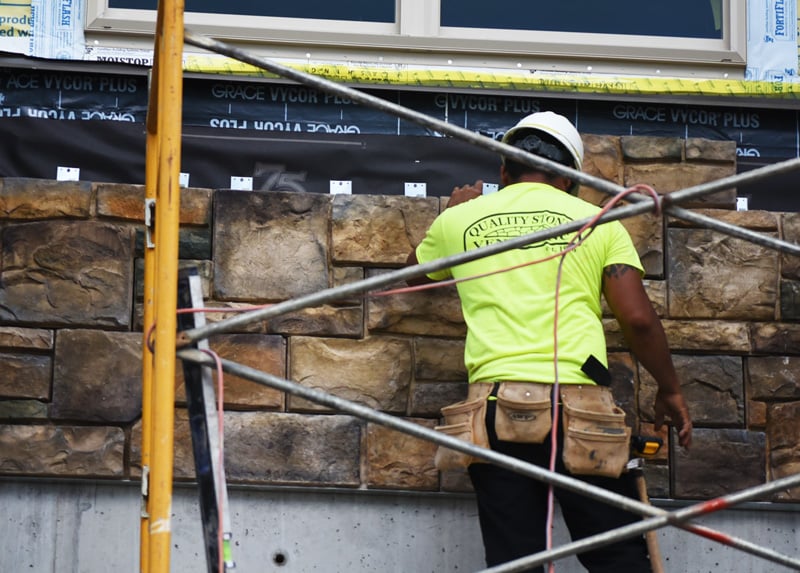 2. Direct Application (Mortar & Wire Lath Install) With Inclusion of Drain Mat and Wall Opening Weeps™
Secondary layer of 60-minute WRB
Drain Mat: Keene Driwall™ Rainscreen 020 – ¼" Drainage Plane
MTI Wall Opening Weeps™
Wire lath installed over the drain mat


Direct Application Key Components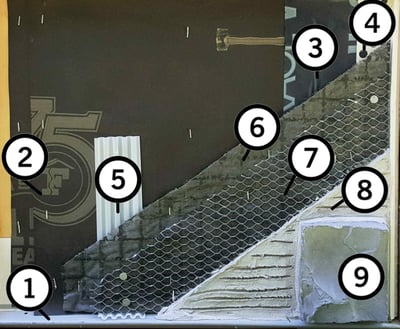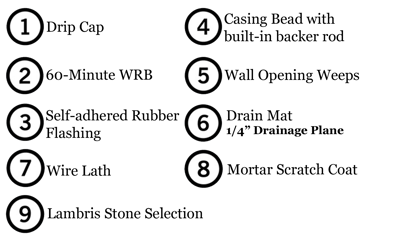 Download Keene's Driwall™ Rainscreen Product Data Sheet Here: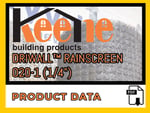 What markets are impacted by the code?
These new requirements are in direct relation to the commercial and multifamily construction markets, as well as impacts all forms of residential construction where wood-based exterior sheathing is specified. The ICC uses a US climate zone map below from the International Energy Conservation Code to specify which moisture sensitive regions will fall under this new requirement.
The new code is specified for all stone veneer installations falling within Moist (A) and Marine (C) climates of the US. Local building code authorities ultimately have the jurisdiction to either adopt or amend this code. Therefore, it is important to be versed in the requirements specific to your area, as they can have regional variations to the 2021 IBC & IRC Codes.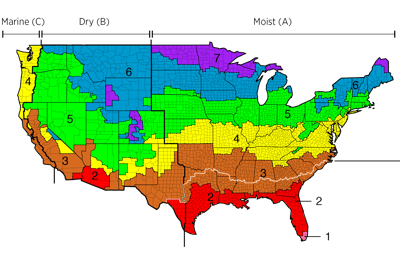 SOURCE: https://basc.pnnl.gov/
What's the key takeaway?
WRB paired with drain mat, or WRB paired with an open drainage plane greater than 3/16" is both acceptable and code recommended in all Climate Zones nationwide. Quality Stone Veneer has 2 separate installation options to not only meet, but exceed these new code requirements.
IN THE NEWS:
VOX and representation from the Pennsylvania Housing Research Center discuss the evolution of the drainage plane in commercial and residential façade construction, and why its use is so prevalent in building today.
References: