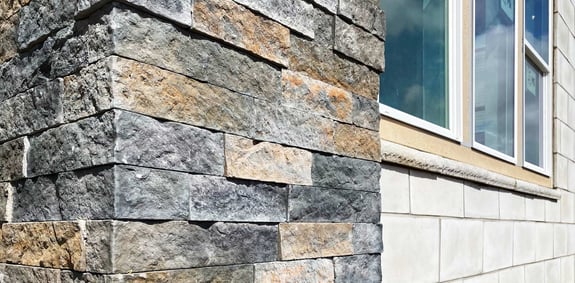 POPULAR COLOR SELECTIONS:
Quality Stone Veneer products are made by hand from natural stone profiles to replicate the variation and detail of stone found in the natural environment. Although swatches are indented to represent selections as accurately as possible, colors may vary online and in print form. It is recommended to view a physical sample, and/or project before making a final selection.
APILADA
Designed by Quality Stone Veneer in 2021, Apilada is a new stone profile featuring a clean, modern linear look of 3" high drystacked pieces. Multiple size preset stone panels make up the pattern to more easily install and flawlessly achieve a level finish. Additionally, Apilada can be installed using the Quality Stone Veneer Clip System™, simplifying the installation process further and eliminating the need for most mortar and wire lath in its installation.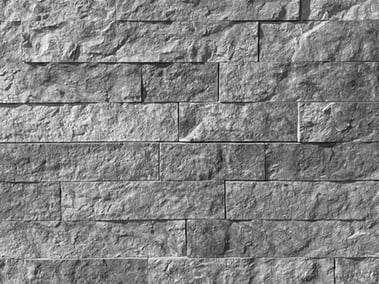 ---
PIECES:
Contact us at (800)759-3229 to get started, or Request a Quote Below.
Apilada can either be mechanically fastened via the Quality Stone Veneer Clip System™, or Direct Applied with mortar and wire lath.
LESS WEIGHT PER SQ/FT

(Clip System™ Install)
BUILT-IN DRINAGE

(Clip System™ Install)
ALL AVAILABLE COLORS IN APILADA:

$ | Standard Lead Time
Calacatta, Graham, Hazel, Oxford, Pewter, Pueblo, Sienna




$$$ | Longer Lead Time
TECHNICAL SPECIFICATIONS:
Product thickness 1 1/2 inch
Density (lbs. per cu. ft.) 82.2
Temperature hot side (F) 95 degrees
Temperature cold side (F) 55 degrees
Average mean temp (F) 75 degrees
Thermal conductivity (k) 1.569
Thermal resistance (r) 1.148
Absorption (24 hours) 15.1%
Download Apilada Product Submittals Here
CLIP SYSTEM™ INSTALLATION ADVANTAGES:
Built-in drainage plane
Ability to install in all temperatures
Reduction on materials
Easier remodels
Less weight per square foot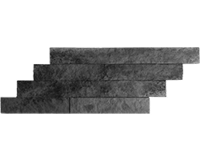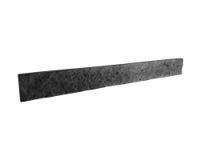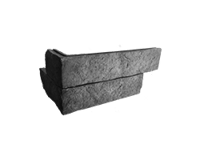 | | | | |
| --- | --- | --- | --- |
| PIECE | LARGE FLAT | SMALL FLAT | CORNER |
| LENGTH | 26 3/4 INCH | 24 INCH | 16 1/2 INCH |
| HEIGHT | 12 INCH | 3 INCH | 6 INCH |
| THICKNESS | 1 1/2 INCH | 1 1/2 INCH | 1 1/2 INCH |
| WALL COVERAGE | 2.22 FEET | 0.55 FEET | 0.68 FEET |
Ordering Stone Only? We're happy to help determine a recommended quantity of pieces required for your project based off your plans and square footages. Estimating instructions and piece calculators are also available upon request.

Handcrafted
Made by hand, built to last.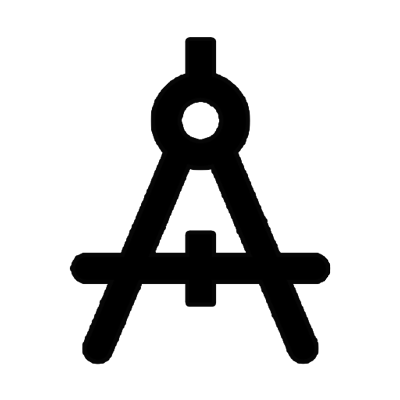 Customization
Endless combinations and customization.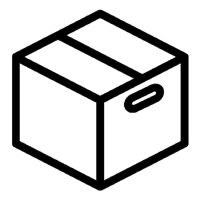 Warranty
50 Year Warranty on all Styles.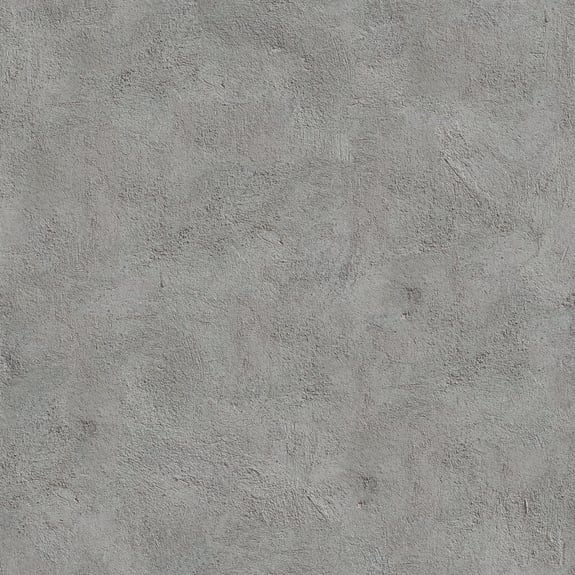 THE CLIP SYSTEM™
Learn more about our patented Clip System™ installation method and the advantages it provides.