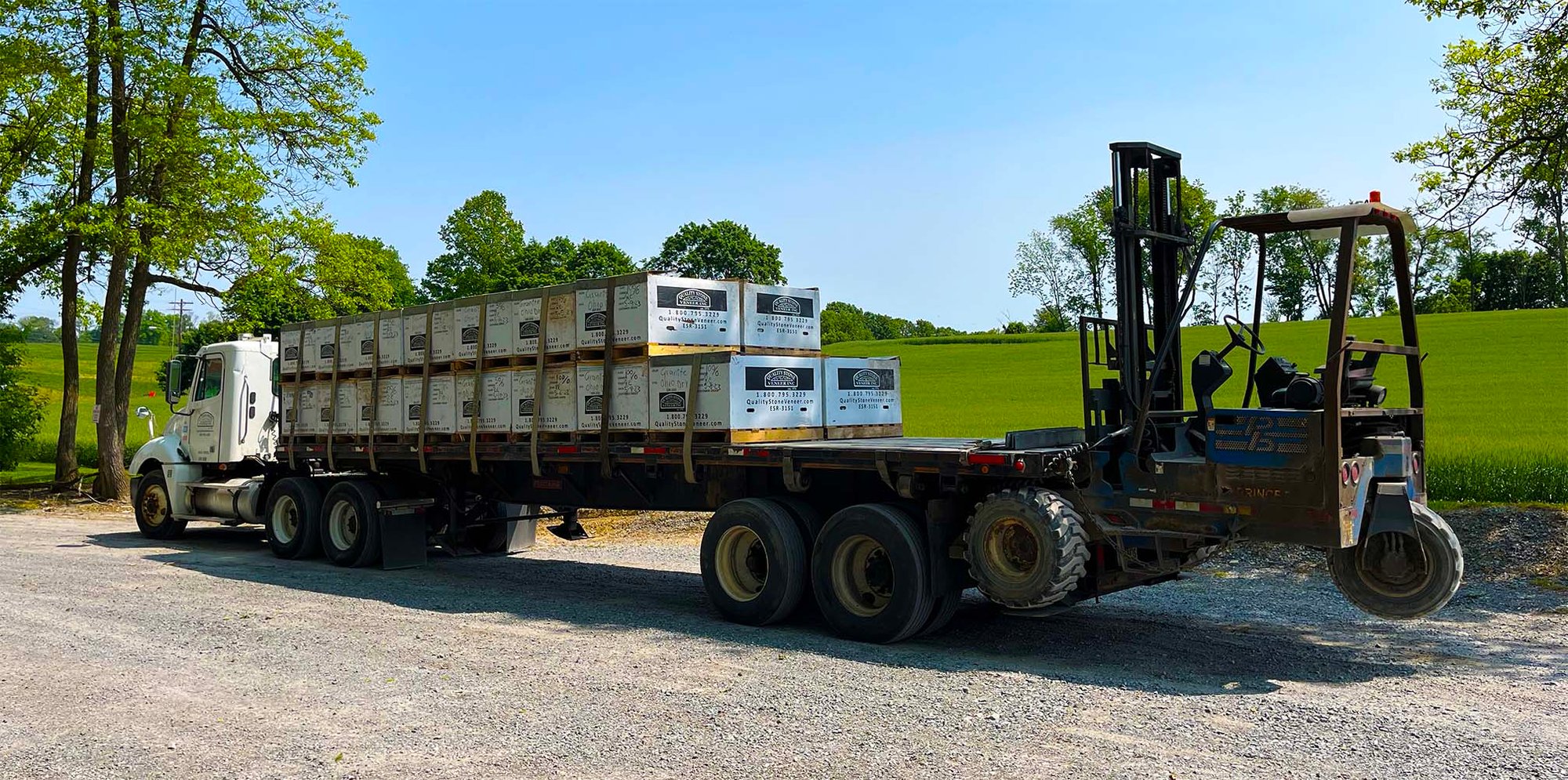 Browse Our Available Inventory

Shop our current Inventory Sale with 50%+ off our lowest pricing on all products while stock lasts!
Traditional stone styles can be combined to create custom stone blends in larger quantities. We're happy to help provide recommendations and design input on blending.
*The following overflow inventory is available at our Pennsylvania yard locations listed. *Inventory is sold as a total lot per item. Lots cannot be separated into smaller orders. *Additional product can be manufactured to supplement available inventory, subject to a manufacturing lead time. *All items are final sale. *Tax and Shipping costs are not included. Shipping and Pickup options are both available.
Quality Stone Veneer products are made by hand from natural stone profiles to replicate the variation and detail of stone found in the natural environment. Although swatches are indented to represent selections as accurately as possible, colors may vary online and in print form. It is recommended to view the inventory desired in person at our yard before making a final selection.
Inventory Last Updated: 9/27/23