From Ordinary to Extraordinary: How Stone Veneer Can Transform Residential and Commercial Spaces in the US

Are you looking to elevate the aesthetics of your living space and create a truly unique environment? Stone veneer offers a versatile and visually stunning solution that can transform ordinary spaces into extraordinary ones. Whether considering the design for your new home, a commercial property, an exterior renovation, a backyard grill area, or even an interior accent wall, stone veneer can add depth, texture, and timeless beauty to your surroundings. In this article, we will delve into the transformative capabilities of stone veneer siding, and explore how these materials can enhance your living spaces.

Defining Stone Veneer

Stone veneer, also commonly referred to as manufactured stone, cultured stone, synthetic stone, cast stone, stone siding, stacked stone or artificial stone, is a lightweight and cost-effective alternative to natural stone that captures the essence and beauty of authentic rock without the need for extensive and costly structural building modifications. It is manufactured in a blend of sand, cement, natural aggregate, and iron oxide pigments to replicate the textures, colors, and shapes of stone as it's found in nature, allowing you to achieve the desired aesthetic while enjoying the benefits of easier installation, lower cost, and greater design flexibility.

Quality Stone Veneer: Handcrafted Stone Veneer, Precast, and Masterful Installation Since '76

Unique to the industry, Quality Stone Veneer products are cast from natural stone itself, in a creative propriety process, all done by hand. Unlike competitor products, it becomes difficult to pick out any repeats in the stone once it's on the wall, as each piece receives its own unique treatment in manufacturing. A seemingly endless variety of individual pieces go into a single stone style's makeup. Quality Stone Veneer's unmatched natural detail ensures stone repeats are eliminated, breathing authenticity into projects large and small. Their products are suited for all project types, residential to commercial.

The Power of Stone Veneer: Adding Rustic Elegance

Exteriors Elevated: Stone veneer can instantly elevate a property's curb appeal, from custom residential homes, up through large scale commercial properties.

By incorporating cultured stone into your facade, you can achieve a refined and upscale look that stands out in any area.


It's no secret using stone veneer siding on the exterior of your living space can completely transform its appearance. Whether you prefer a traditional rustic profile, or a modern and contemporary style with clean lines, stone siding provides a versatile canvas to express your architectural vision. From charming country cottages to sleek contemporary residences, stone siding adds a stand out of elegance and sophistication.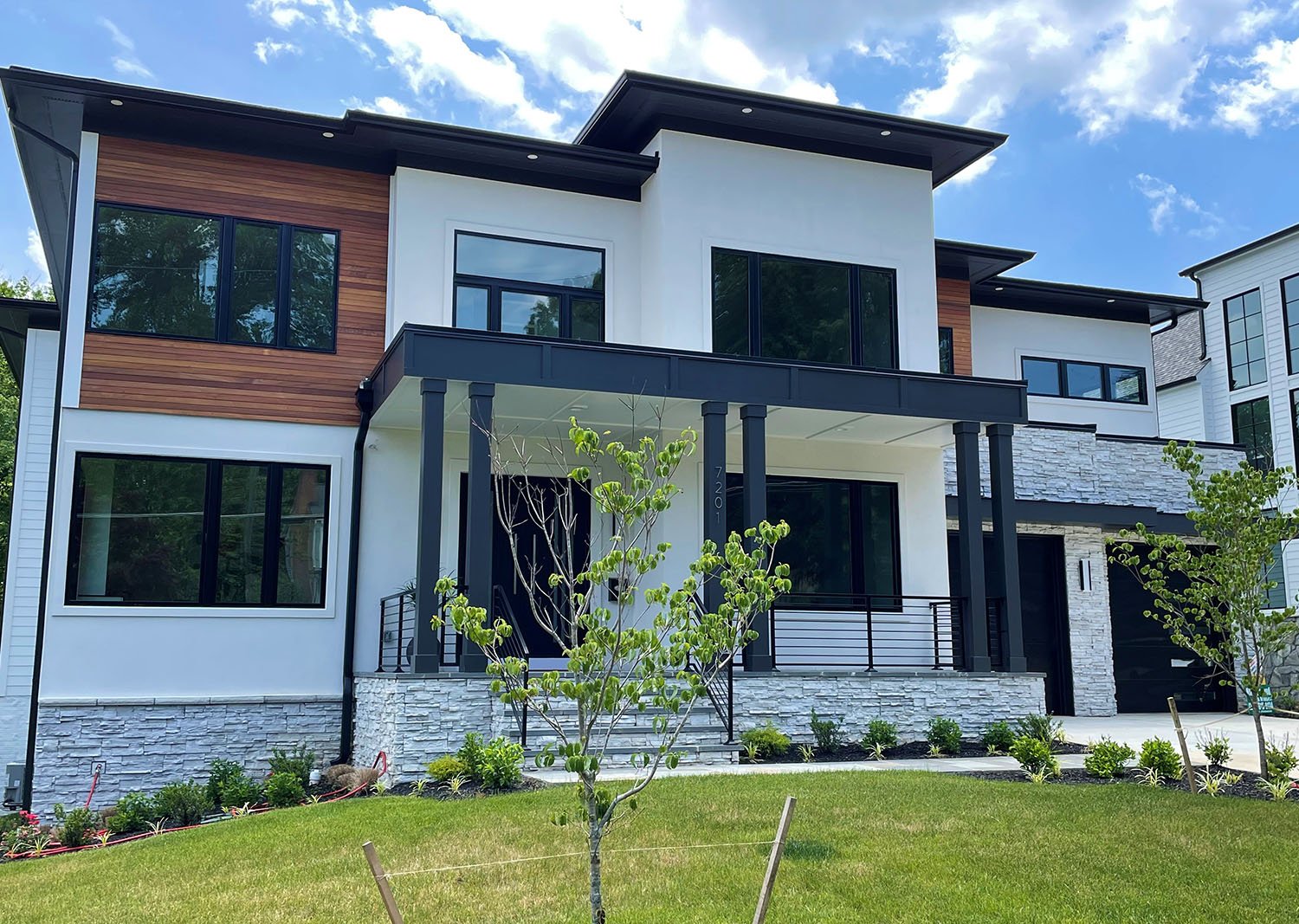 Whiteland Ledgestone
In the backyard, imagine a picturesque outdoor kitchen surrounded by a stunning stacked stone backdrop or a cosy patio with a built-in fireplace showcasing the intricate textures and earthy tones of stacked stone.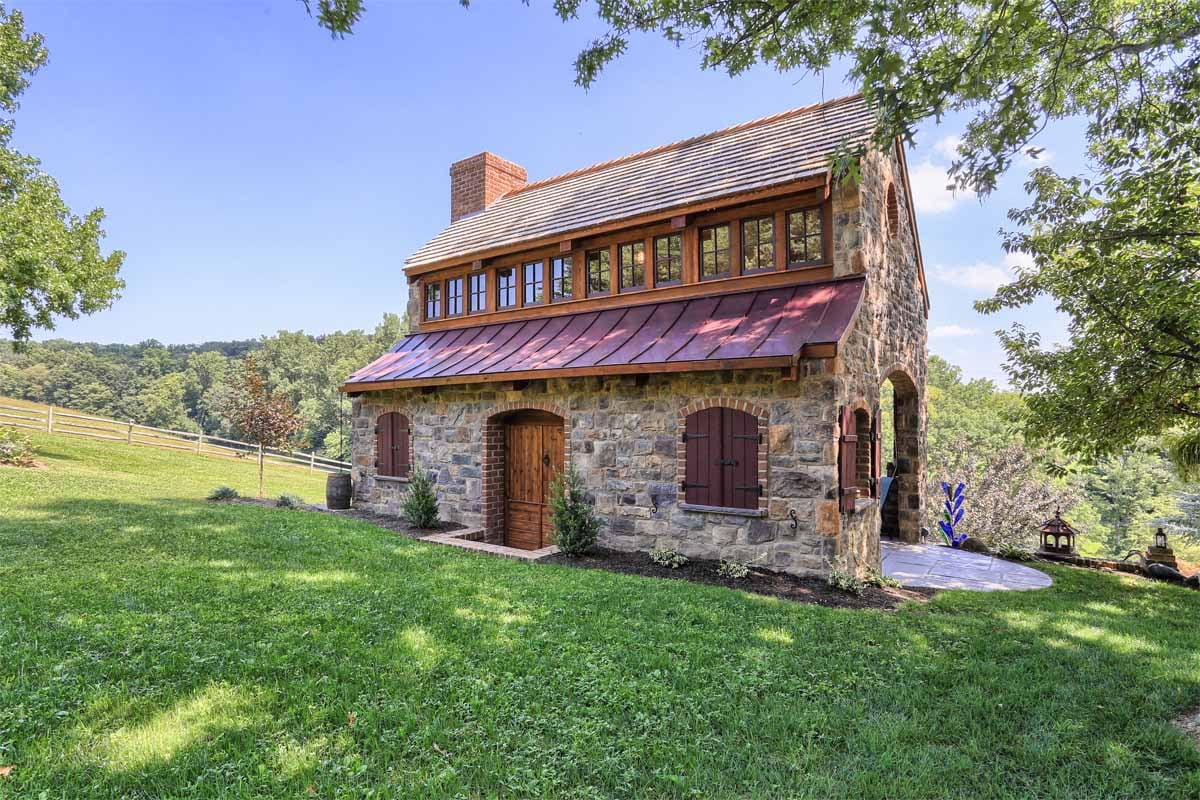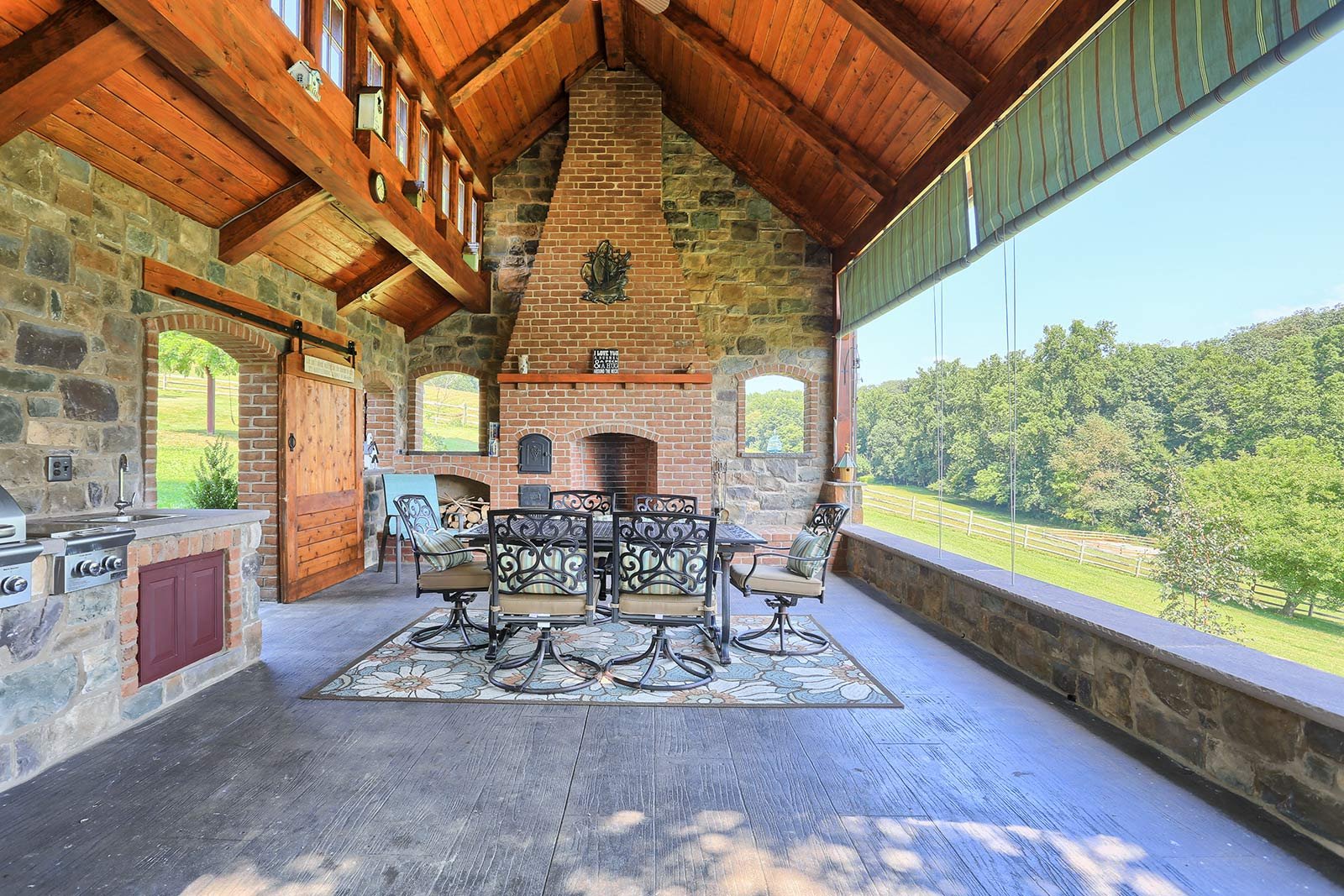 Provence Cobblestone
Creating a Focal Point: Whether used as a complete exterior cladding or as an accent feature, stone veneer adds a touch of rustic elegance and creates a visual focal point. The natural variation in colors and textures of stacked stone can beautifully complement architectural elements such as entryways, knee walls, columns, or garage facades.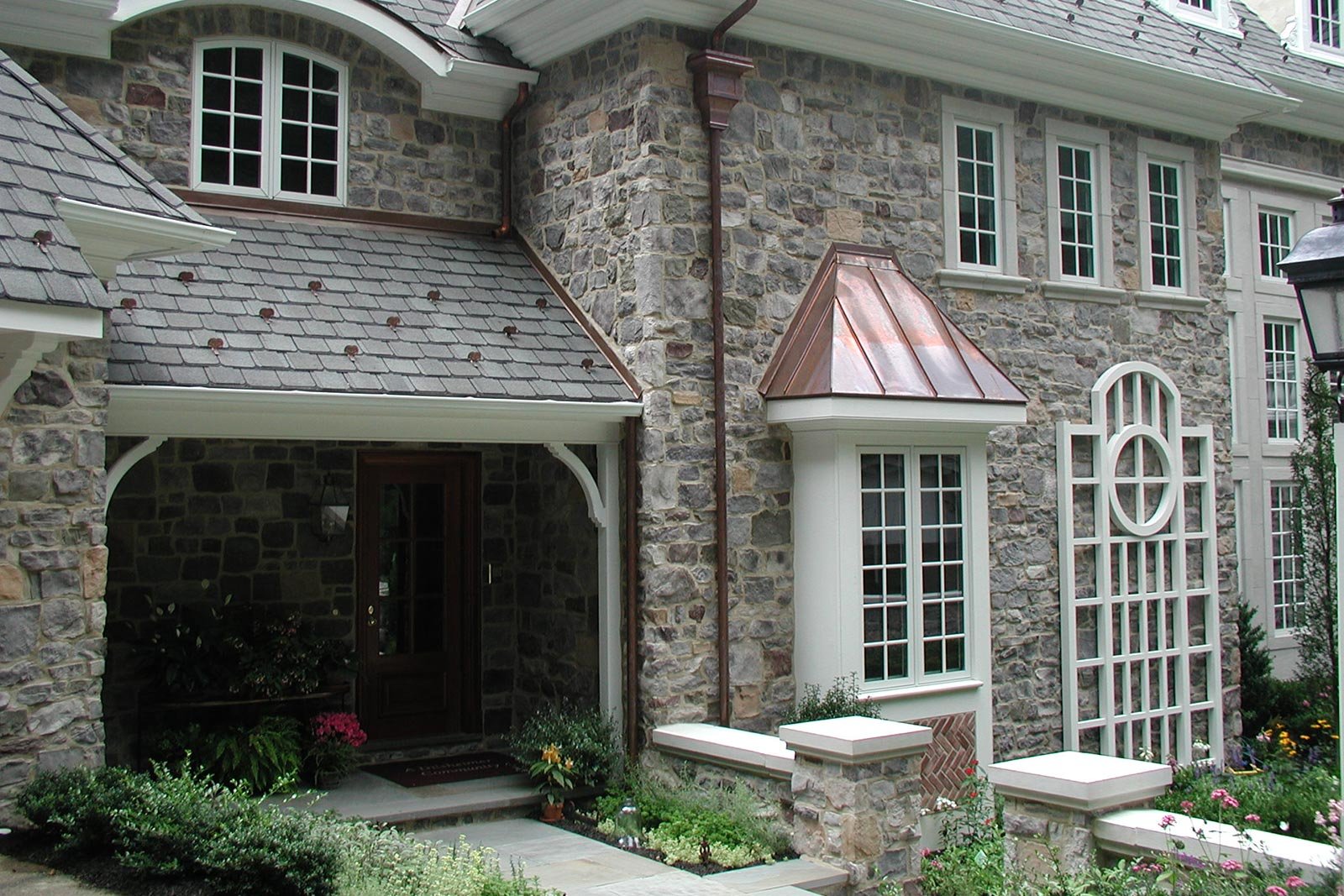 Mainline Cobblestone and Fieldstone Blend
ROI
According to recent studies conducted by the National Concrete Masonry Association (NCMA), in survey of today's construction market, trends show stone veneer has an upwards of a 92% return on investment at the time of a property's resale.*
Interiors Reimagined:
Stone veneer is not limited to exteriors; It can also be used creatively indoors to create stunning stone accent walls, fireplace surrounds, kitchen backsplashes, and more. Its versatility and durability make it an excellent choice for areas requiring aesthetic appeal and practical functionality.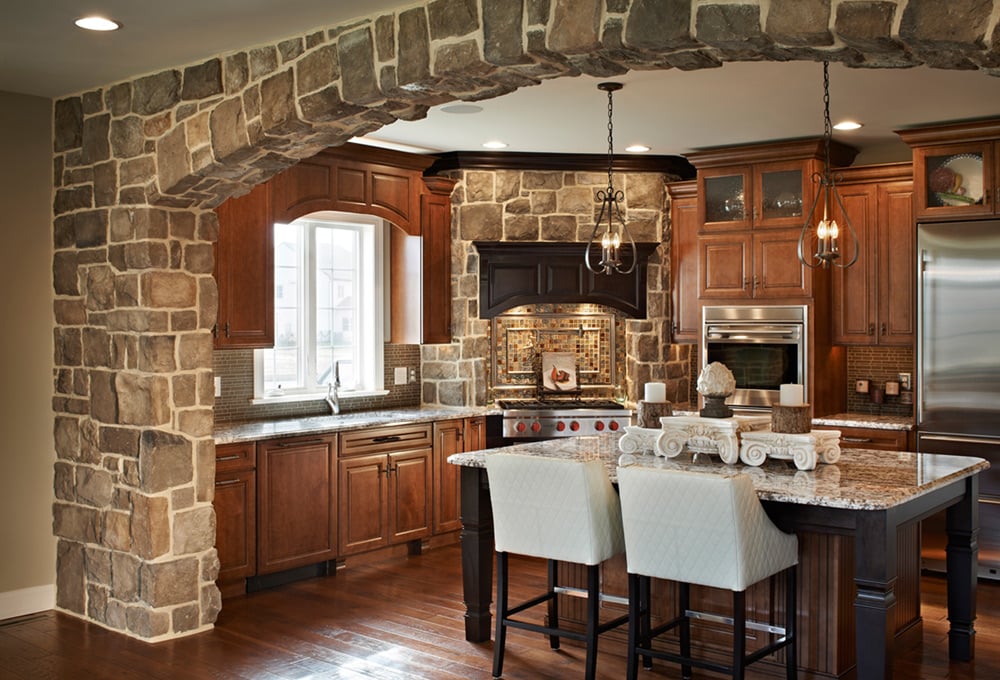 Powder Ridge Cobblestone with White Mortar
Cultured stone is sure to enhance the beauty of your kitchen or bathroom. Imagine an elegant, sophisticated stone backsplash that adds texture and visual interest to your culinary space. In the bathroom, a cultured stone accent wall can create a spa-like atmosphere, elevating the overall aesthetic and creating a sense of tranquillity.
In current trends, interiors frequently feature a stacked stone look, popular for its rugged yet refined appearance. Stacked stone brings warmth and character to any room, making it a popular choice for traditional and contemporary interior designs.
Quality Stone Veneer offers many natural, and modern stacked stone designs, including their staples Drystack, Ohio Drystack and Ledgestone.
Stacked stone can transform your living room into a cosy retreat. Imagine a floor-to-ceiling stacked stone fireplace that becomes the room's centerpiece, exuding warmth and character. Additionally, stacked stone accent walls in bedrooms or dining areas can add depth and visual interest, creating a captivating backdrop for furniture and decor.
Once installed, stone veneer immediately elevates the ambiance of your interior space, whether used to create a dramatic feature wall in a living room or to add texture and visual interest to a bathroom or wine cellar. Its durability and maintenance free nature make it an ideal choice for these spaces.
Incorporating stone veneer into your interior living spaces can profoundly impact the atmosphere and visual appeal. Let's explore further how stacked stone, cultured stone, and stone siding can elevate your home.
Versatility and Sophistication
Stone veneer offers design solutions that far exceed the aesthetic possibilities found within a natural stone product.
In selecting Quality Stone Veneer products, a diverse pallet of colors, shapes, and handcrafted accents allow for project-specific blending and customization. This versatility transforms exterior and interior spaces into timeless works of art. The possibilities are endless, from entire facades clad in cultured stone, down to the intricate home details that perfect a specific architectural style, such as window accents and casings.
A Hands On Approach
Quality Stone Veneer proudly works together with architects, owners, and design teams from a project's inception to develop unique and creative turnkey stone veneer packages custom tailored to a project's needs. This includes their expertise in installation setup and technical details, following the current National Concrete Masonry Association's (NCMA) Adhered Manufactured Stone Veneer Installation Guide, guaranteeing a stone system designed to exceed code, installed safely, and on time.
Easily Remodel an Existing Space, Shell Building, Retail Chains and more.
QSV also offers product and installation solutions that can easily, quickly, and cost-effectively renovate existing spaces large and small, enabling even older buildings to more easily be updated to current design trends with modern technology developed for added longevity. This is especially key on businesses and storefronts on an exterior facelift schedule every so many years, for instance gas stations, and retail chains.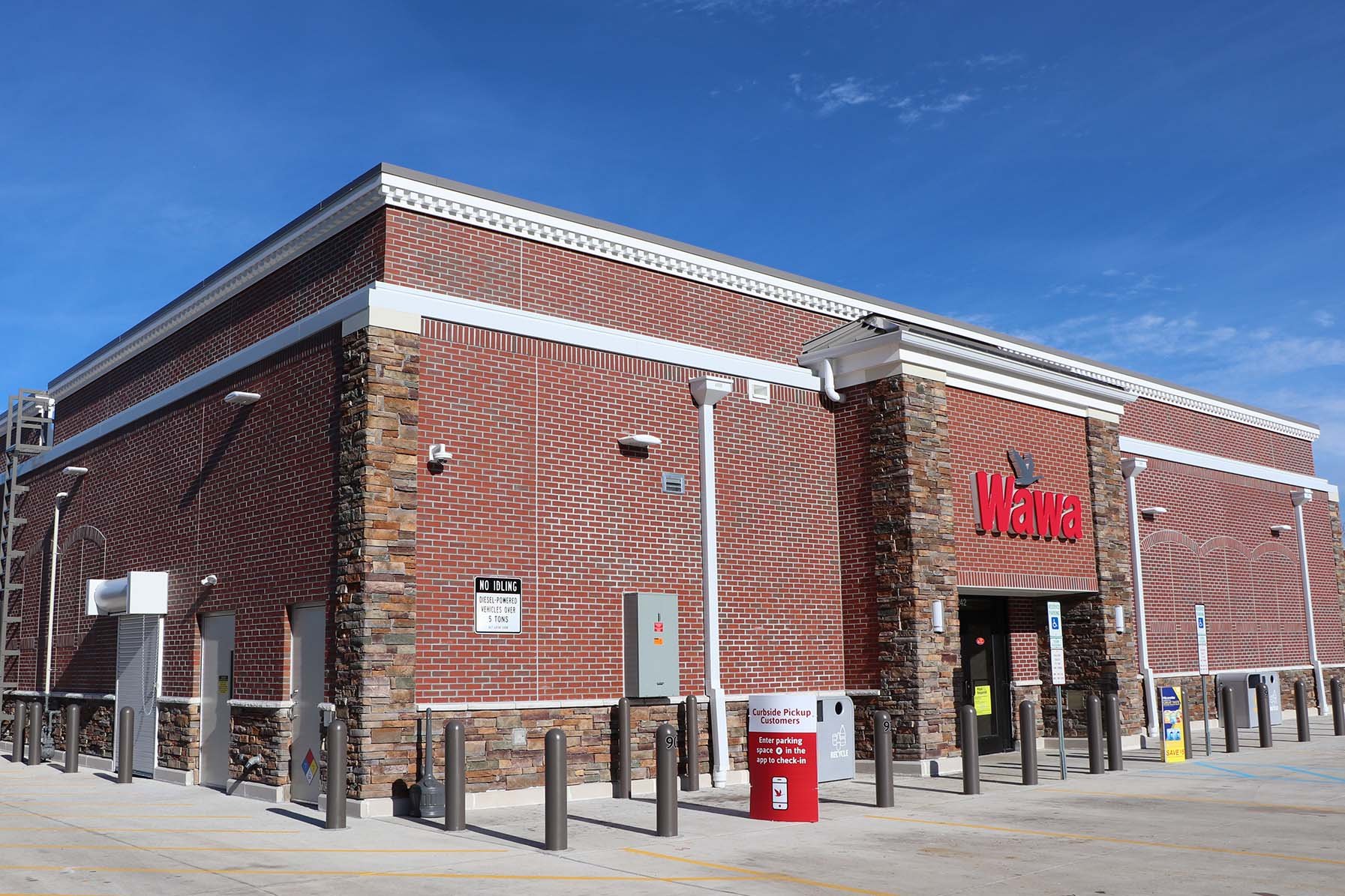 Provence Ohio Drystack for Wawa® Gas Stations & Convenience Stores
Stone Siding: Enhancing Durability and Style
Stone siding combines durability with style, offering a long-lasting and low-maintenance solution for any building exterior or interior.
Quality Stone Veneer products are backed by a 50 Year Limited Product warranty. They develop products to stand the test of time.
Conclusion:
Stone veneer, (or any of it's other interchangeable names) combines durability with style, offering a long-lasting and low-maintenance solution for any building exterior or interior.
Stone veneer, including stacked stone, cultured stone, and stone siding, offer an exceptional opportunity to transform your living spaces from ordinary to extraordinary. These materials' versatility, durability, and beauty allow for endless creative possibilities on residential and commercial projects, whether for exterior facades, backyard grill areas, patios, or interior accent walls.
Quality Stone Veneer provides the widest range of stone veneer options unmatched in natural detail, and their case studies and project spotlights showcase the transformative power of these materials. By incorporating stone veneer into your design, you can achieve a timeless and visually stunning environment that reflects your style and enhances the value of your property.
Quality Stone Veneer products are backed by a 50 Year Limited Product warranty. Their products are developed to stand the test of time.
"One Manufacturer. One Installer. One Source of Accountability."
Sources:
*https://ncma.org/updates/news/msv-2022-cost-value-report
Thank you to our Partner Wawa® Gas Stations: https://www.wawa.com/fuel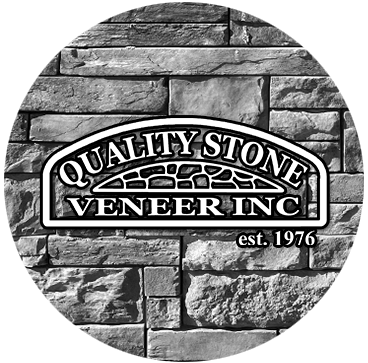 Quality Stone Veneer, Inc.
Serving builders, suppliers, homeowners and architects with a unique blend of exceptional manufactured stone and masterful installation since 1976.