Quality Stone Veneer, Inc.: The Architect's Choice in the US
When designing and constructing architectural projects, the choice of materials plays a vital role in achieving the desired outcome. Architects, owners, and developers require high-quality products that meet their design vision and offer durability and aesthetic appeal. In the realm of manufactured stone veneer, Quality Stone Veneer, Inc. stands out as a trusted manufacturer that collaborates directly with architects to bring their visions to life. This article will explore how Quality Stone Veneer works closely with professionals in the early design phase of a project, and provides customized stone and installation solutions tailored to a client's project specific needs.
Collaborating with Architects for Customized Design
At Quality Stone Veneer, Inc., collaboration with architects often begins at the early design phase of a project's inception. The company aims to understand a project's vision and requirements by working directly with professionals, both in achieving the desired design aesthetic and as a consultant for MSV code-specific installation details throughout the build.
This collaborative approach allows architects to have complete control over the design process, long before a project is sent out to bid. In utilizing the product and installation expertise of Quality Stone Veneer as a guide, truly unique and customized stone installations are crafted, designed to exceed building code standards, and stand the test of time.
Tailored Stone Styles and Colors
One of the critical aspects of Quality Stone Veneer's collaboration with architects is the ability to provide tailored stone selections. The company recognizes that each project is unique and requires a distinctive aesthetic. Often, design professionals look for exterior products that are timeless in design, yet allow their project to stand out.
Quality Stone Veneer's product library of stone colors and styles allowed the flexibility to create custom blends to match the architect's vision, whether a modern, minimalist design or a traditional, rustic look.
This design process could, for instance, begin with an architect seeking a stone look complimentary to the natural stone landscapes of the project's location.
In this residential example, the client was seeking natural gray and blue limestone tones to match natural Pennsylvania limestone; A staple of the mid Atlantic region of the US. Throughout a process of stone sample review with the client, a final design mix of Lebanon Lime, Manor, and Conestoga were selected, blended evenly in the Cobblestone style to create a stunning, one of a kind stone exterior facade.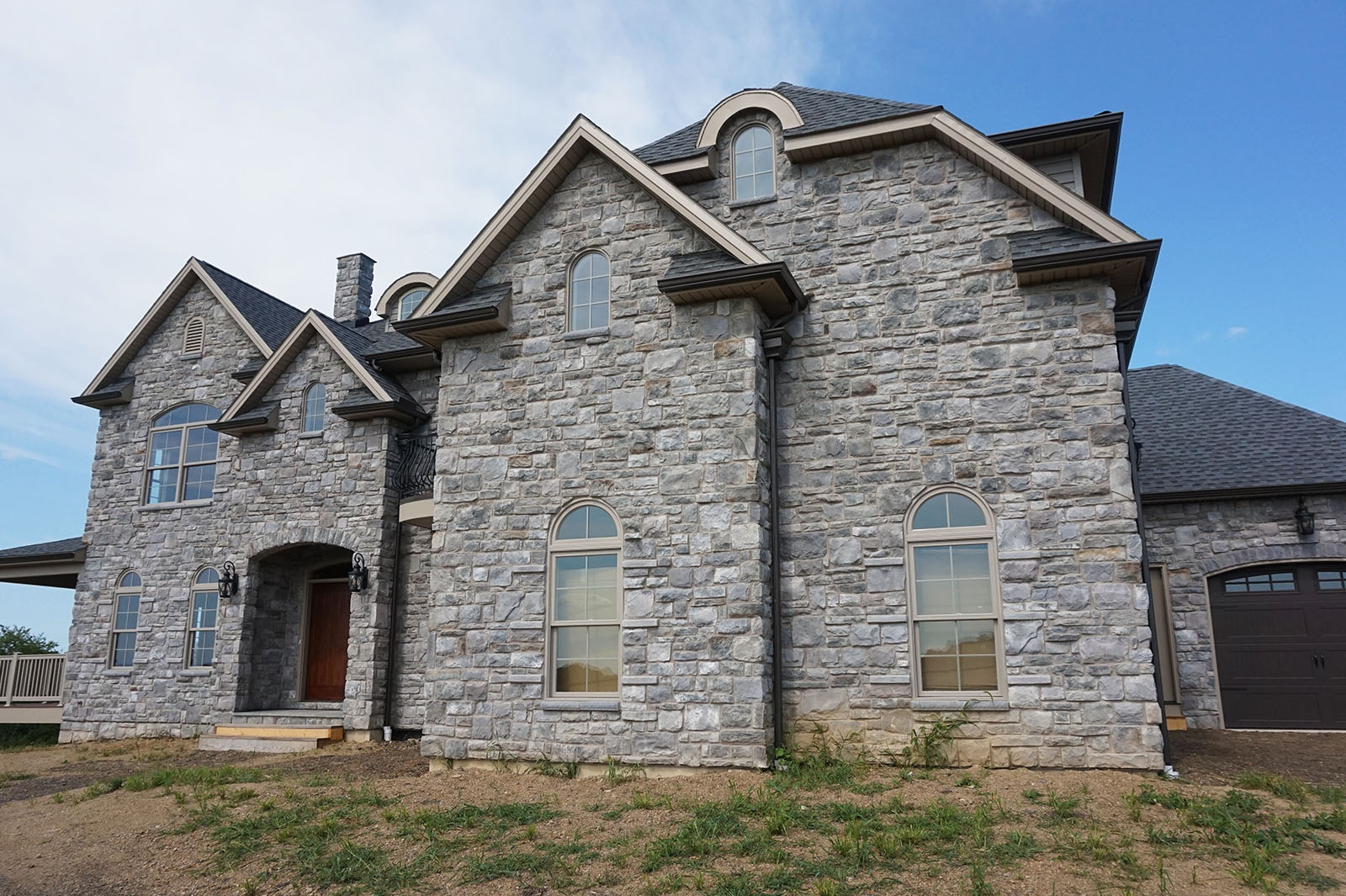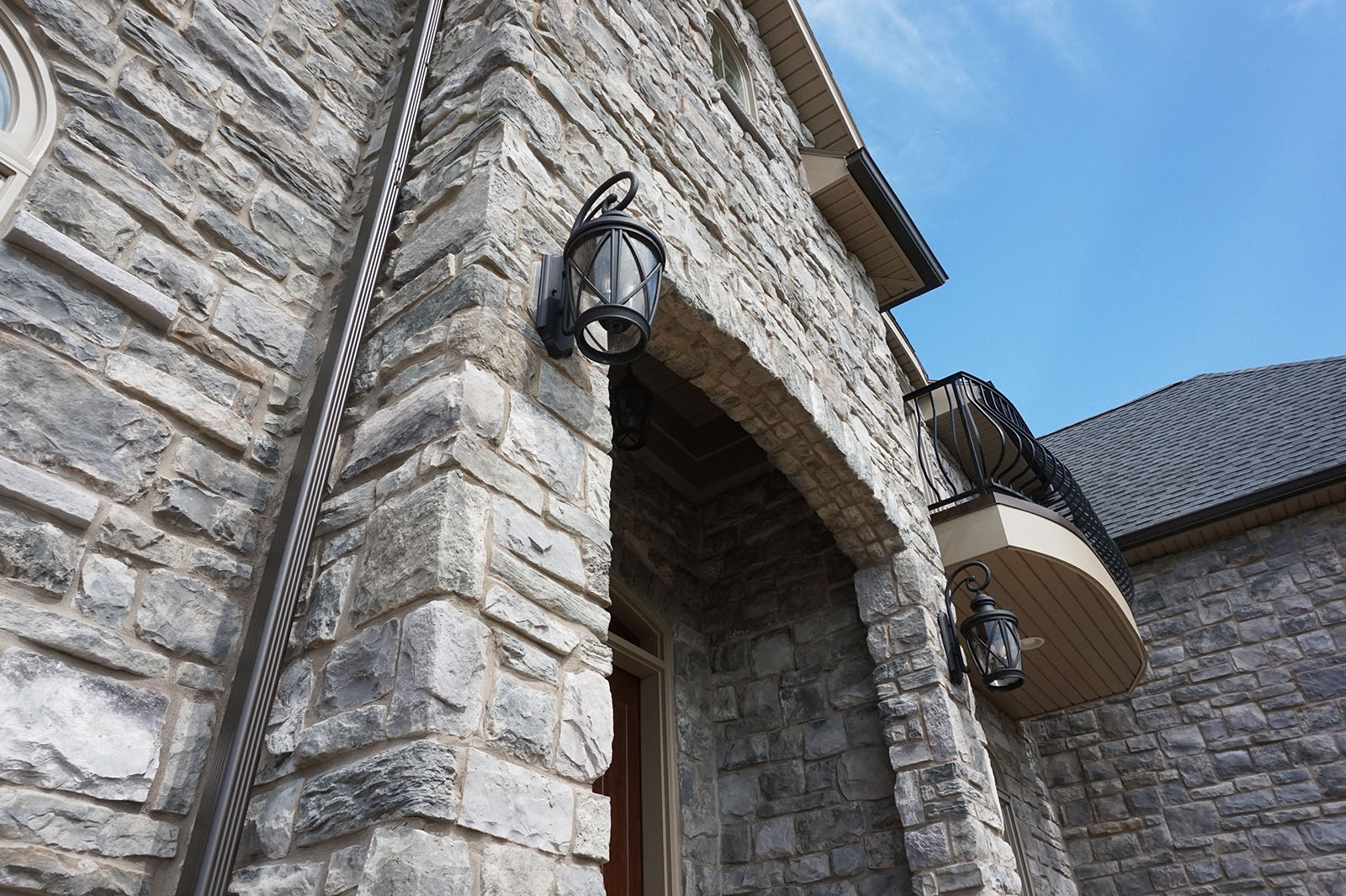 Lebanon Lime, Manor, and Conestoga Cobblestone
Projects such as these demonstrate a range of possibilities and inspire architects to explore innovative design concepts.
Creating Brand-New Stone Products from the Ground Up
In addition to offering customized blends, Quality Stone Veneer collaborates with architects to develop brand-new stone products. This forward-thinking approach allows architects to push boundaries and bring their design concepts to life with unique materials exclusive to their projects. By working closely with architects, Quality Stone Veneer can design and manufacture stone products that align perfectly with the desired aesthetic and performance requirements.
In the Hospitality and Retail scope, QSV's long time partnership with Simon Property Group® has allowed for collaborative approaches to the design of their Premium Outlets throughout the Unites States and Canada. In working hand in hand with their design team in New Jersey, Quality Stone Veneer has designed a number of brand new stone styles from the ground up for their Premium Outlet projects.
Below, QSV developed the style Urbana Fusion for Simon® in 2017, during the conceptual phase of their Denver Premium Outlets project in Thornton, Colorado.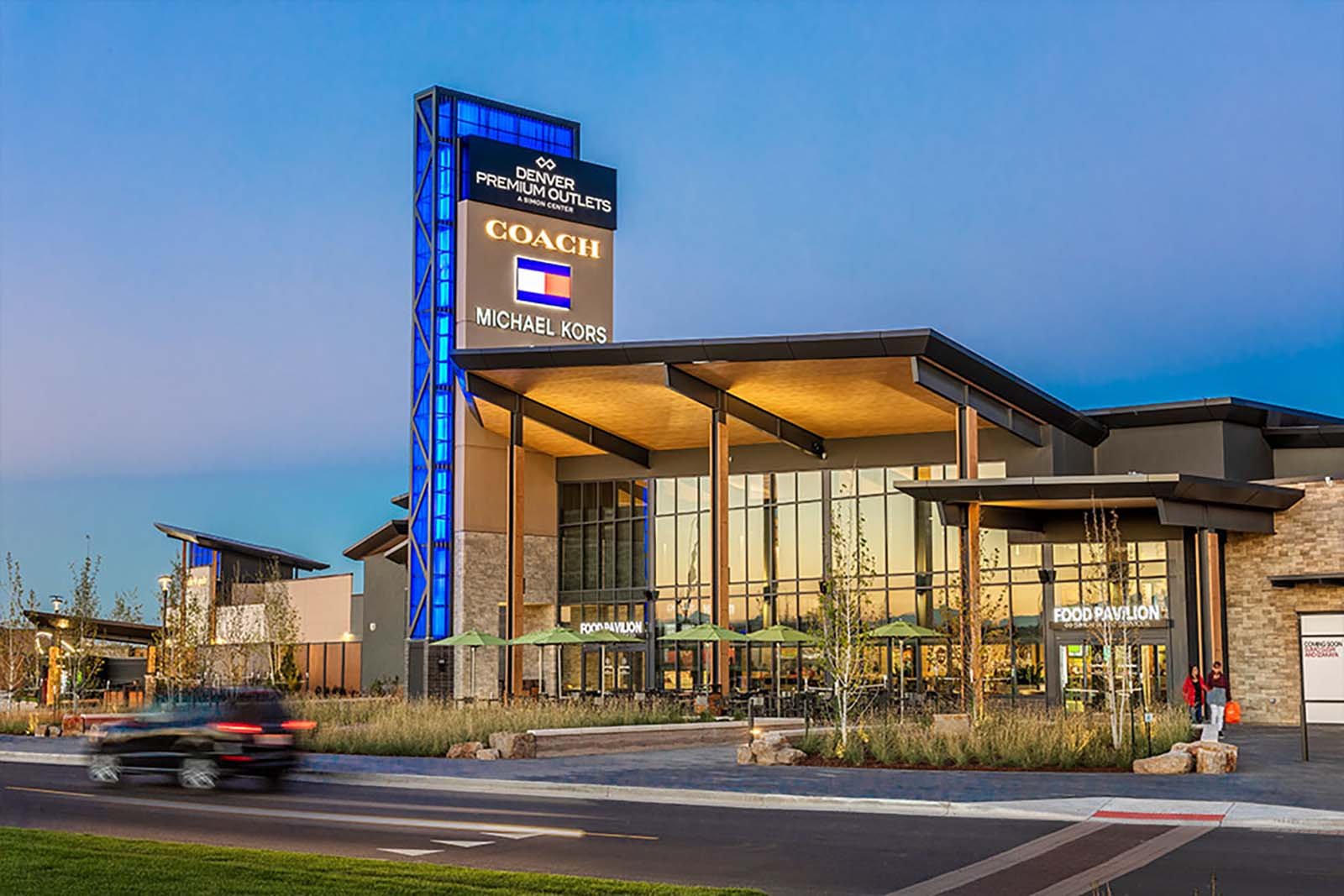 Simon Property Group®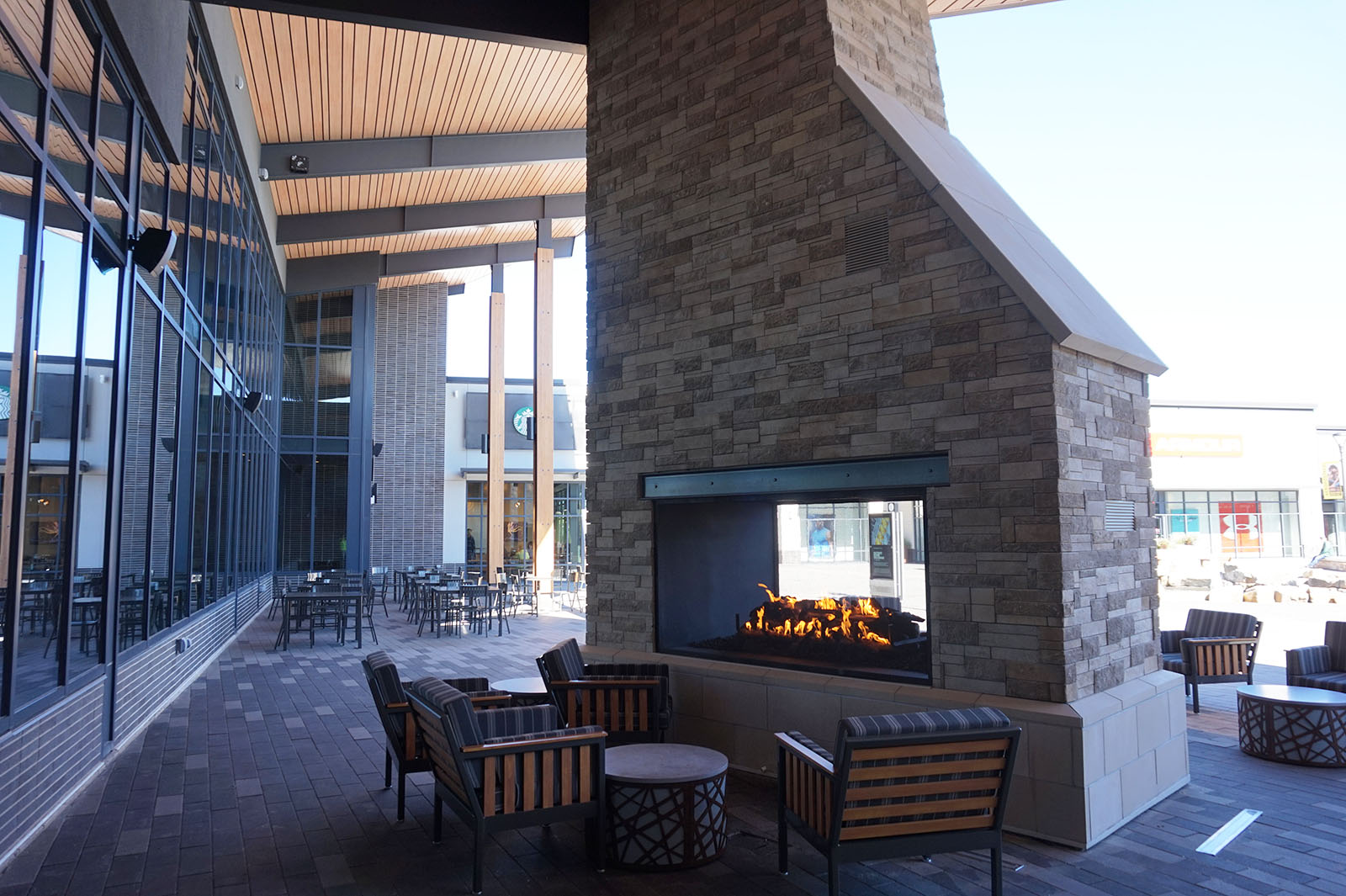 Pueblo Urbana Fusion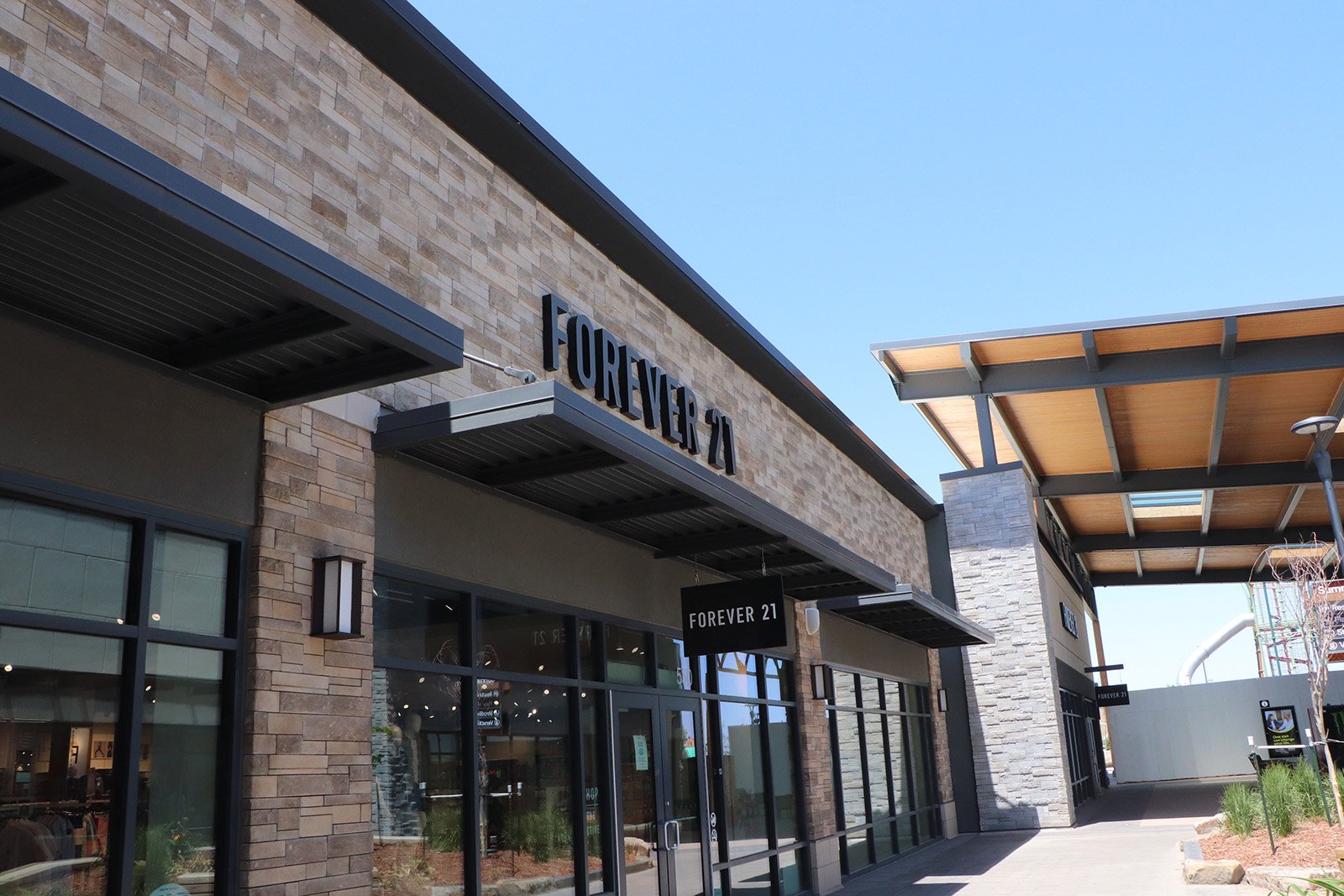 Pueblo & Oxford Urbana Fusion

Specifications for Architects and Design Professionals
In addition to their collaborative approach and customized design options, Quality Stone Veneer, Inc. offers architects a seamless experience by providing comprehensive project specifications. These specifications outline the technical details, installation guidelines, manufacturer specific requirements, and performance criteria for successful stone veneer applications. They offer detailed information on product dimensions, installation techniques, and performance standards. By making these specifications readily available for download on their website, Quality Stone Veneer ensures architects can easily access the necessary technical information to incorporate their products effectively.
Architects can access and download the specifications directly from the company's Resources Page of their website, ensuring they have the information to incorporate Quality Stone Veneer products into their designs seamlessly. Comprehensive CSI 3-Part SectionFormat™ specs are available in Word format, so specifying products is as easy as copying and pasting.
Trusted Stone Veneer Manufacturer
When selecting a stone veneer manufacturer, architects need a trustworthy partner. Quality Stone Veneer, Inc. has built a solid reputation in the industry for its expertise, craftsmanship, and commitment to quality. With decades of experience manufacturing and installing stone veneer, the company has developed a deep understanding of the architectural design process and the importance of meeting the highest industry standards.
Durability and Longevity
As a trusted stone veneer manufacturer and installer of 47+ years, Quality Stone Veneer has earned a reputation for its commitment to quality and craftsmanship. With decades of experience in the industry, they have perfected their manufacturing processes to deliver products of exceptional durability and longevity. Architects can be confident that the stone veneer provided will not only enhance the aesthetics of their projects but also stand the test of time, withstanding various weather conditions and maintaining its structural integrity.
Furthermore, all stone selections are backed by an astounding 50 year manufacturer's limited product warranty.
Aesthetics and Versatility
The aesthetics and versatility of Quality Stone Veneer products make them a stand out partner among architects. The company offers the industry's largest catalog of stone veneer options, including natural color pallets, handcrafted styles, and precast accents. Their customers can select from a diverse inventory to find the perfect match for their design vision.
Whether architects seek to create a stunning stone fireplace as a focal point in an interior space, or to enhance the exterior facade of a building, Quality Stone Veneer offers diverse, versatile options. From stacked stone looks, to rustic stone textures, to contemporary cultured stone facades, architects can find the perfect package to complement their design, bringing their Vision from Dream to Reality.
In Conclusion,
Quality Stone Veneer, Inc. has established itself as the architect's choice here in the US by providing customized stone solutions, collaborating directly with professionals as an industry expert, and offering a wide range of high-quality products. Architects, owners, and developers can rely on the expertise and craftsmanship of Quality Stone Veneer to bring their design visions to life. With a commitment to durability, aesthetics, and customization, Quality Stone Veneer is a trusted partner for architects seeking to create remarkable projects.
"One Manufacturer. One Installer. One Source of Accountability."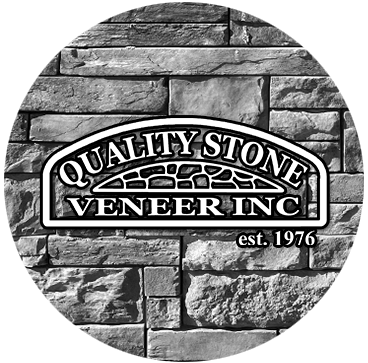 Quality Stone Veneer, Inc.
Serving builders, suppliers, homeowners and architects with a unique blend of exceptional manufactured stone and masterful installation since 1976.