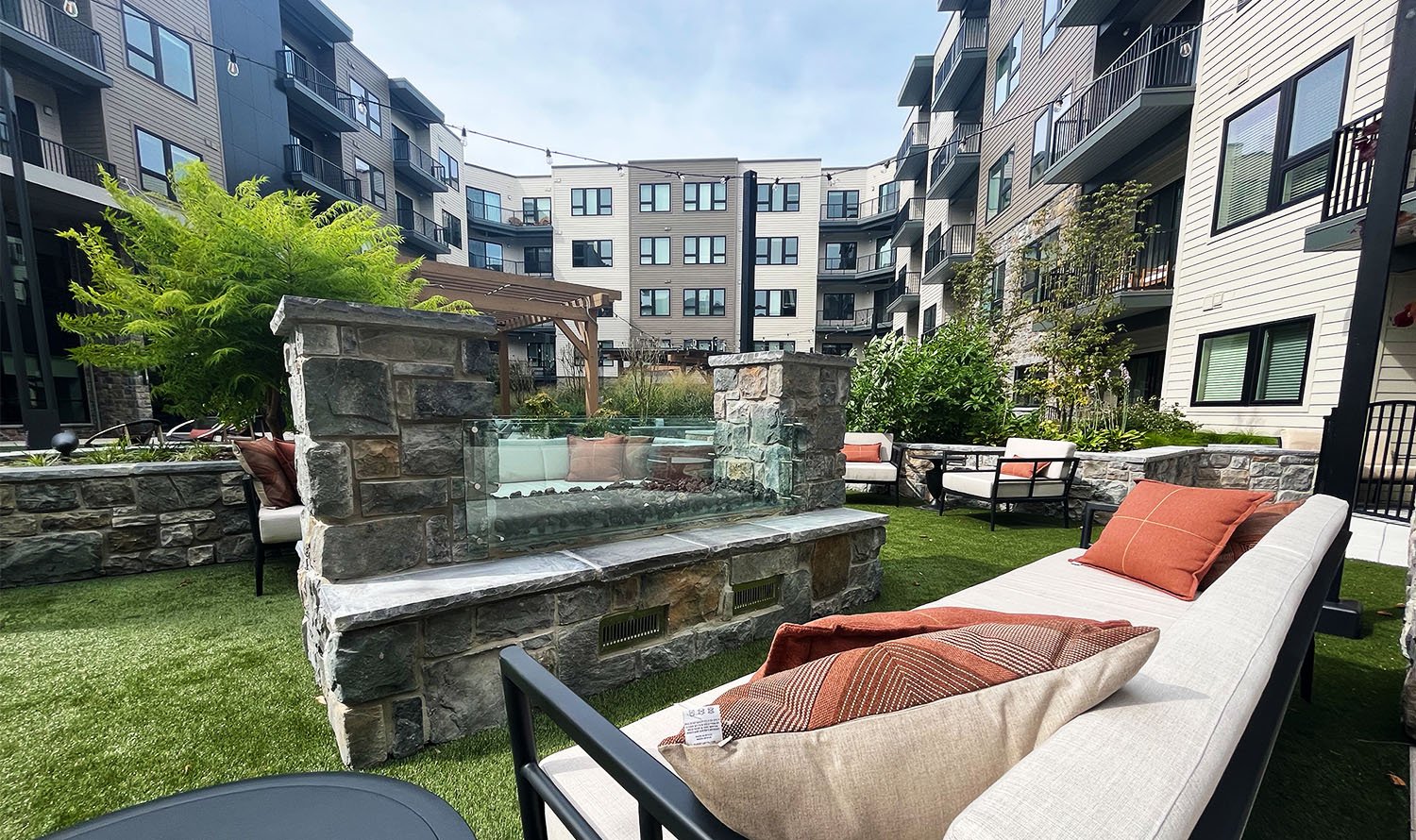 High Construction

400 Paddock Circle, Newtown Square, PA 19073
Project Overview
The Harrison at Madison Ellis Preserve in Newtown Square, PA is Madison Apartment Group's latest luxury, resort style apartment living tailored to empty nesters and young professionals. Located in the heart of Newtown Square just 45 minutes East of downtown Philly, The Harrison is situated on 15 acres of protected green space surrounded by walking trails, shopping, and dining. Made up of 200 total units with 16 unique floor plans to choose from, residents enjoy an abundance of amenities you'd be more likely expect at a vacation retreat.
Built by High Construction Company, Quality Stone Veneer first began partnering on the project alongside High during project budgeting. Our stone samples were presented to the project's design team based off initial project renderings, with our Cobblestone style later approved in a custom color blend that would be 100% unique to the build.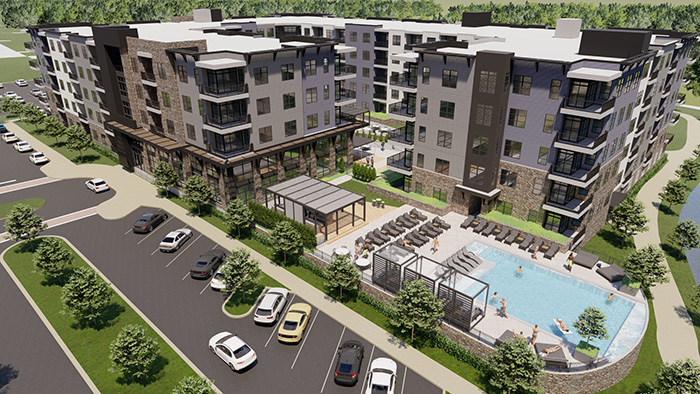 Initial Project Rendering: Madison Apartment Group
For the color blend, we provided a custom mix of 65% of our Bull Run color with the remaining 35% in Conestoga. Bull Run, our 2023 color of the year, brought in the rich natural gray-blue and tan tones native to the stone found in PA, while Conestoga added even more depth and variation to the mix with a lighter swirl of sky-blue and gray tones.
Our installation craftsman brought the project's exterior to life, seamlessly blending the product on the wall with an unmatched attention to detail.
In compliment to the grays, blues and tan tones of our stone, we added our Steel colored precast throughout including Steel Hewn Edge Wall Caps, and Steel Sandstone Sills. Above windows, our Drystack Soldiers were installed in a custom color match to our stone.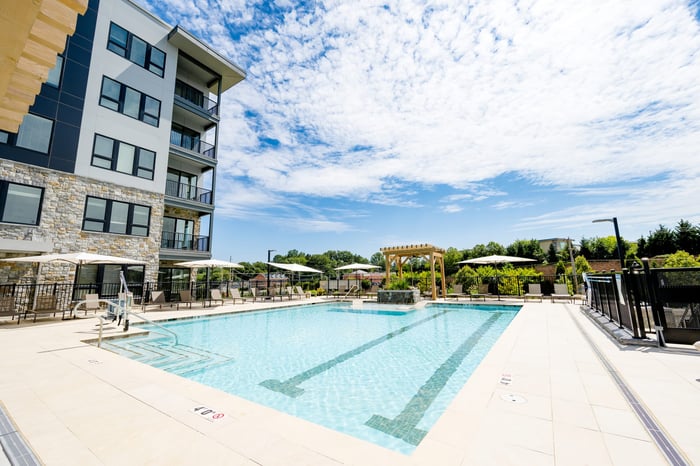 Photo: www.theharrisonmep.com
Products Used in this Case Study
Request a Free AIA Accredited Lunch and Learn
Quality Stone Veneer is a certified American Institute of Architects Continuing Education Provider.